SPRMRKT
Category

Community

Date

22.11.21

Author

SOLE KNOWLEDGE

Read Time

5 MIN
Streetwear has predominantly been a boy's club – generally the silhouettes of brands cater for the male form, and are aligned with what is traditionally seen as "masculine interests" – in reality, we know it is not this way, and we are really excited to see the rise of female figures in the scene leading the culture. Sheree Vida Tigre AKA DJ Rishi Love is one such a woman whose passion for streetwear and music cuts an impressive resumé; Sheree is multi-faceted and exceptionally driven as the founder of SPRMRKT, her own brand RAION, while rising the ranks as a producer & DJ.
We sat down with her to find out more about SPRMRKT, and how she is lending her talents to growing the local scene. Like us at Lemkus, Sheree and her team are dedicated to pushing forward the democratization of streetwear under one banner that is centered around quality production and personal style – inclusive of both international and local brands.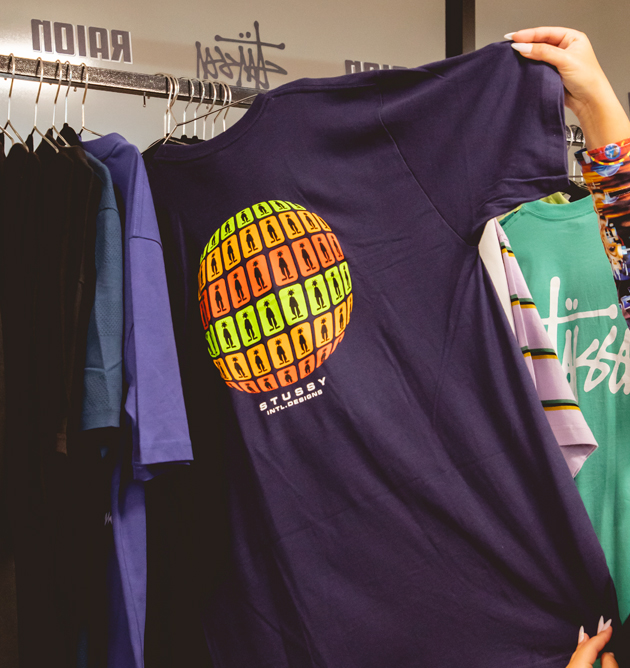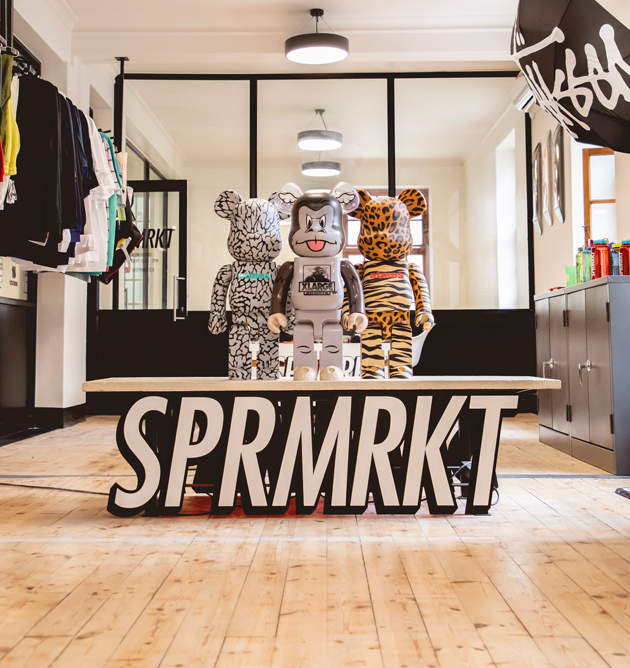 Can you describe what you do?
I do quite a lot! My producer / DJ alias is "Rishi Love" - even though I wanted to be a lawyer as it seemed like the safe option, I have always dabbled with fashion & music. The thing that stayed with me through all of this was music, and it was only a matter of time before I took the leap to pursue my dreams. With fashion, it is how I am able to be myself – and I have always respected artists who put an effort into their style, as it's such a powerful way to communicate who you are to your audience. I am very ambitious, and I am always thinking that I can do better, that there must be more possible – so to settle on one career path never sat right with me – there is just so much to do in this life!
This motivated me to look into starting a streetwear brand. It felt right. I think most of the work that I am doing now is linked to my identity and sense of self, as a musician but also as the founder & co-owner of RAION – which is a streetwear brand that consists of skaters, graffiti artists, DJ's & producers – I wanted to launch something that is local, but that is also a home for my peers across the industries that I work in.
How has streetwear influenced your work?
Streetwear has had a huge impact on our lives. We started collecting streetwear at a young age & always found it so difficult to obtain what we wanted in SA. When speaking to people in the community they had the same issues – and that was when we decided that we would like to bridge the gap & contribute to the South African streetwear community, by celebrating local brands (such as starting our own brand, RAION), but also providing the much needed access to international favourites.
I really believe streetwear is part of everything we do – it's our uniform, because it is so functional, yet there is so much variation within the space. When we wake up every morning, the first thing we think of is our fit; it's a part of who we are, a creative outlet, and we know so many people who feel the same way. Being a DJ & music producer, my style has always been a part of who I am as my identity, and I think we are at a time in the world where we all realise the power of celebrating our identities together.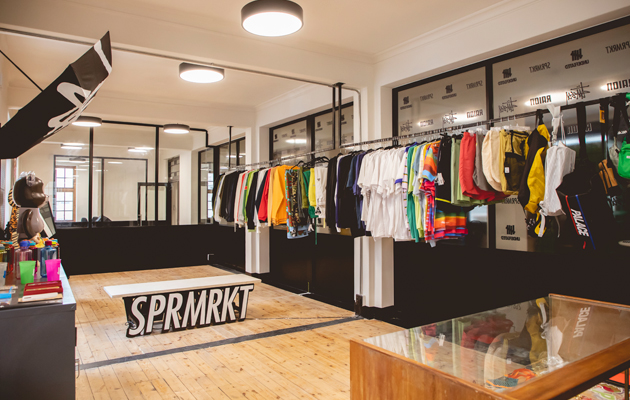 What is SPRMRKT?
SPRMRKT is a store that was inspired by enriching the culture & community in South Africa. We always wanted a cool place for like-minded people to hang out & chat streetwear; especially because streetwear itself is like an incubation or common interest that connects people; you can find people from varying creative careers or industries who dress similarly, so realising the benefit of unifying those people through our platform is a main goal.
Why is it important for you to bridge the gap between international and local streetwear brands?
Bringing in international brands sparks inspiration for local streetwear brands. It gives local streetwear designers the opportunity to compare fabrics & designs in hand. It's also great for local Streetwear brands to be sold alongside international streetwear brands, this is what we have done with RAION – so instead of waiting for international recognition, we have positioned our brand to be thought of alongside other labels such as Palace, and we encourage other brands here to do the same. It's a way to integrate the two aspects of the industry – local and international – so that there is less of the idea of division.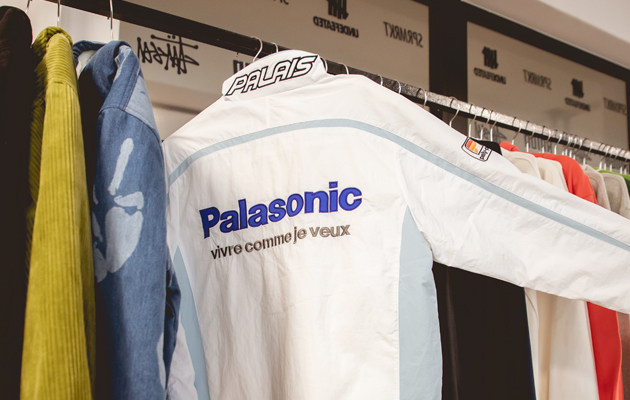 What is your vision for SPRMRKT's presence in the scene in 2022?
This is an exciting time in streetwear. I think we are getting over the obsession with having the newest stuff in our personal collections - and many people are customising and upcycling their streetwear, adding their personal flair to previously owned and loved pieces as a form of self-expression. I think that's why Stockroom, hosted by Lemkus, is so cool for us - because it's a social gathering, where you take the brick-and-mortar experience of being in a store, except all your friends are there having drinks and sharing in the passion of what brings us together. I think so much is going to come from this way of interacting and shopping - especially being able to meet the people behind the local scene.
We want SPRMRKT to be the local streetwear hangout, for it to be the "go-to" when it comes to international streetwear, as well as for like-minded people to dub it as a rad hang out where we chat all things "streetwear" – and anything else that arises. I think it's about creating more space here for the same kind of creativity and processes to unfold that we are used to seeing overseas in New York, London or Berlin. We are a passionate team consisting of myself Sheree, Ryan & Jack – and being so well received so far by the community has inspired us to plan a lot for 2022, which will be revealed in time!
You can find SPRMRKT on the 2nd floor of the Lemkus Exchange Building - Trading hours are Saturdays only, between 10:00 and 14:00 or shop selected items from their store on LEMKUS.COM. Brands include Raion, Palace, Stussy, Undefeated and more.