Birkenstock | Lemkus
Category

Releases

Date

12.09.22

Author

Jack lemkus online admin

Read Time

5 MIN
We are going outside of our comfort zone, for the purpose of comfort. Lemkus is proud to present: Birkenstock.
As obsessors & purveyors of sneakers - we are no strangers to the wild world of footwear construction. Sneakers, by nature, are as much a feat of engineering as they are emblems of the latest, greatest designs and trends. On this occasion, though, we embark on two quite unusual things as Jack Lemkus : we are welcoming an ergonomically oriented shoe brand deviated entirely from the sneaker silhouette, and a brand that is over 200 years old, no less. It's not everyday that our founding year of 1935 gets doubled - and then some - by a new partner.
This can be none other than cult-followed, masters of revival Birkenstock: one of the most polarising and important shoes on the planet. Love them, or hate them - there is no denying how deeply etched into fashion Birkenstock has become, and how such a return to popularity is a huge lesson for us all on brand-building, and what it means to create a product that proves its reliability and relevance time and time again.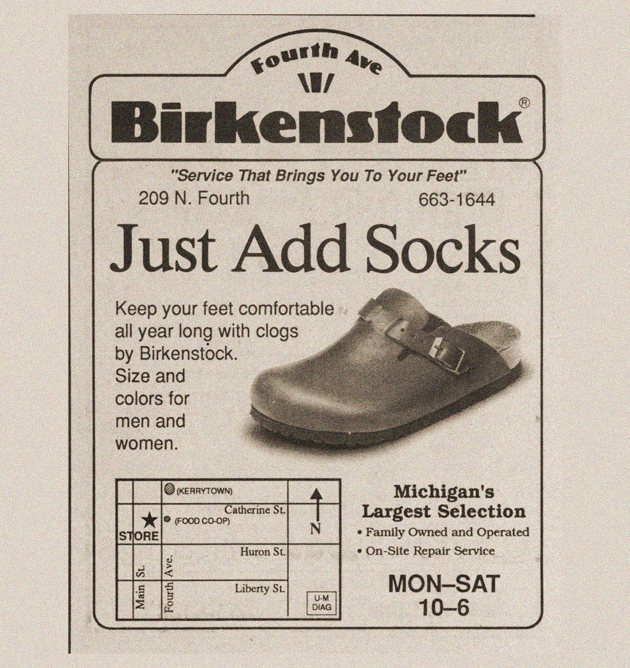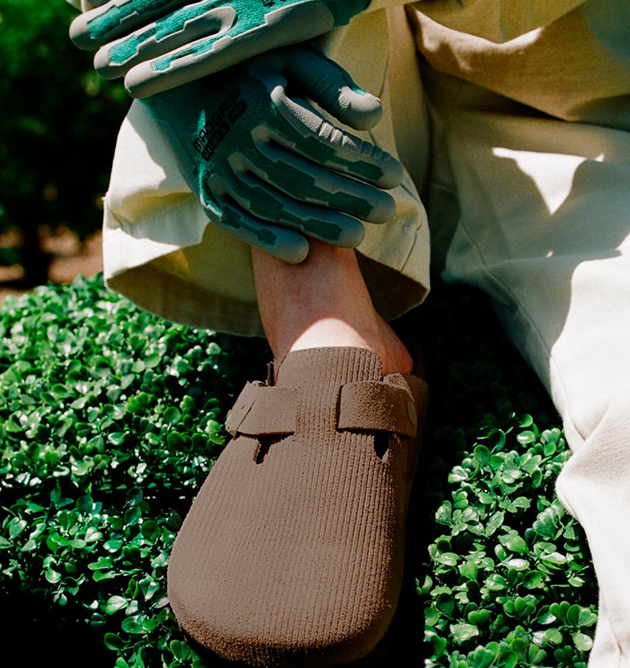 The ingenuity of Birkenstock dates back to 1774 - when a cobbler, Johann Adam Birkenstock - initiated designs and promotion of a sandal specifically created to support human wellbeing & comfort. It's hard to imagine anyone in the late 1700s going near a pair of sandals: but the legacy remains, and although it's been replicated (or attempted) : Birkenstock is the OG and originals of footbed technology.
Since then, the ergonomically designed footbed draws on the power of cork-latex in its core, fitted on a contoured sole, that over time perfectly moulds to the unique foot of the wearer. This mastery as seen Birkenstock through over 200 years of resilience within a changing world of dress sense (we dress pretty differently to people in the 18th century) and yet, the last decade Birkenstock has re-emerged from a quirky fringe-style shoe, beloved mostly by hippies in '70s, to take its rightful place among other giants of design. There are varying theories as to how Birkenstock came back with vengeance - some say it was Phoebe Philo at Celine, who put them on the runway in 2013, or that the modern hippies surfing along the worlds coast-lines gave the brand street credit; one thing is for sure though, in 2017 Birkenstock showed at Paris Fashion Week, showcasing 115 different styles. This bold move sealed the deal, officially.
Now, Birkenstock's collaborators include Rick Owens, Supreme, Jil Sander, Dior - the list goes on, and will continue. Lending its heritage and legacy to luxury fashion and streetwear collaborations is a mutual event:
Birkenstock has been able to demonstrate its design adaptability tenfold, while fashion houses have been able to offer a limited edition association with one of the oldest surviving brands in the world, and often at a slightly more accessible price point, to its customers. Alongside this, Birkenstock finds itself in the midst of its own trend frenzy; their slip on mules style, Boston, is having a big moment. Worn by creatives everywhere; the style is simple, comfortable, slightly-grunge and sleek.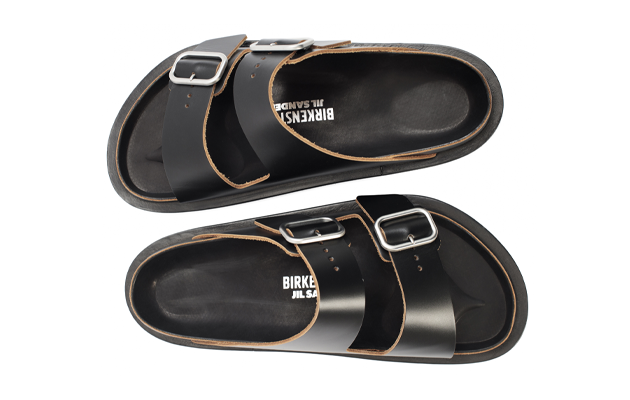 For us, welcoming Birkenstock is a sign of things to come for Lemkus. We have been seeding the vision for what is possible for us, and our passion and commitment for streetwear and sneakers has broadened to include the greater fashion ecosystem.
In offering our community Birkenstock, we are welcoming the attitude of surprise. Birkenstock represents shoes expertly crafted in a heritage factory in Germany, while being a brand that knows the fine dance between reinvention and foundational values - a great motivator for us to see that it can and is being done. With that, we hope to share our excitement with our community in comfortably heading towards new frontiers.
Besides, breaking in a shoe to the point that it's as if it was custom made? What more could we want from footwear?