Bradley Abrahams X Lemkus for NB 2002R
Category

Community

Date

27.09.22

Author

Calhoun matthews

Read Time

5 MIN
There are only a few people in South African streetwear that truly stand at the juncture between old-school & new-school. We often talk about the new wave that is being heralded in right now - but without figures like Bradley Abrahams, we would not be in the midst of such a palpable, exciting moment in the country - or in the city. As one of the founders of legendary, independent store Smith & Abrahams; there's no one we'd rather welcome for the launch of the New Balance 2002R; itself the ultimate distillation of vintage sentiments merged with high-functionality engineering. As one of the first people to bring New Balance collabs into the country nearly 10 years ago, New Balance is personal for Bradley; no sneaker quite captures his love for simplicity, so enriched by quality.
Bradley reflects on the association he has on the scene with Smith & Abrahams - which in fact, was a culmination of a long road of collecting sneakers, "It's funny, the store was actually quite late on in my journey. I started collecting a long, long time ago - and seriously since '96. I'd finished high school, and I was already side hustling then. I grew up in Athlone, which you know is heavy Bubbelkop territory, and I was one of like four skateboarders in the area at the time. I got into metal and punk at that age, and I've always just wanted something different. The first pair of New Balances I ever saw, was the drop of the 990s. There was a place called 'Books by Kilo' that used to sell imported magazines that they couldn't sell anymore - like issues that were already 8 months old - crazy fashion magazines, or sometimes I'd come across a Japanese magazine which blew my mind."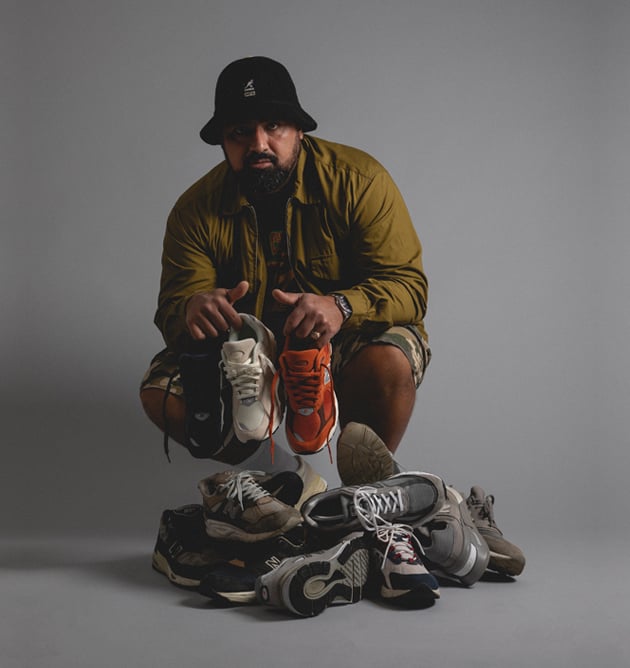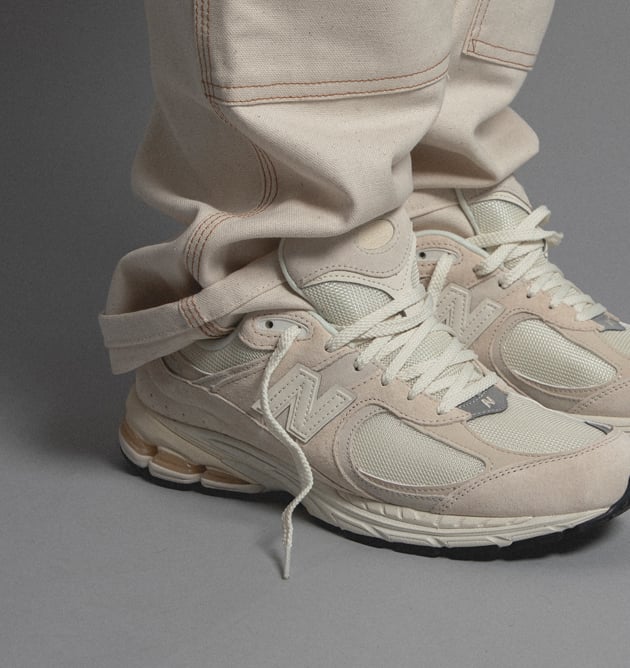 Even today, we lament at the inaccessibility of South Africa - and while everything is available online, that's precisely it; it still exists mostly overseas until someone brave and bold enough brings brands to our shores. To imagine the sheer will, and hustle, that forged Bradley into the creative & enthusiast that he is today, is to remember how freshly democratic South Africa, in '96, was still a place in the chokehold of sanctions and oppression;
"Anyone and everyone I ever knew, who had anyone they know going overseas, I'd ask if they could bring something in for me. Fast forwarding to the early 2000s, we were making headway - and New Balance entered the country. I'd been watching them since the previous millenia, and at that point we were seeing it happen via blogs - this was before any social media, really. It was wild, when all the samples came in; they'd end up so cheaply at the New Balance factory store. I think it's taken a while for people to come around to what an incredible shoe it is."
With Smith & Abrahams, things moved to a new level. In 2012, Bradley found himself at Bread&Butter - streetwear most sought after trade show at the time, a yearly nexus point in Berlin for anyone alchemising this apparel/sneaker/culture movement into something. Although no longer, much of what we know and love today arose from the grit, undergroundness experienced among people who networked and built at B&B; with major brands making exclusive products for the event itself. Bradley says,
"We got to meet some incredible people, from the guys at Patta to Asics. To give you an idea of what a show like that can do, a few months later we get this email, saying 'do you guys have a friends & family account?" That's the highest account you can be awared. It's a big deal. Suddenly, the store is firmly on the map - brands who weren't listening to us before - were coming to us." This would later see Smith & Abrahams be awarded one of the highest tier accounts by New Balance, after forging a strong connection to its buyer at the time. The store went onto drop some of the most iconic collaborations, "New Balance stands out for me, because they've had both programs - Made in USA and Made in UK - for years, using local factories, with craftsmen working on it in a certain way. They stuck to their guns."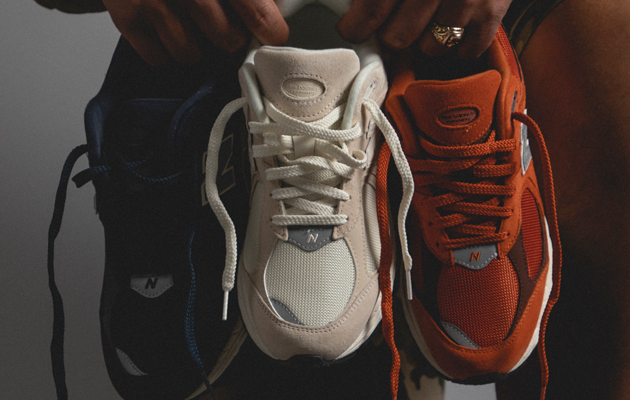 For Bradley, the 2002R epitomises New Balance's DNA; with three vivid colours, the richness of suede alongside the design sophistication lead back to the very particular expression of nostalgia that NB so effortlessly strikes at;
"When the thought process behind the functionality is mastered, then the beauty really is able to come through; it results in beautiful aesthetic. For New Balance, it's so considered. The highly functional outsole is made with the richest fabrication, and in the tonal colours - this is probably one of the most exciting drops I've seen all year."
The New Balance 2002R - Available in-store only at Lemkus via live raffle Friday, 30th September '22 - Limited to 60 raffle tickets.