Broke: Nike Air Max 1 '87 PRM
Category

Community

Date

16.03.23

Author

Calhoun matthews

Read Time

5 MIN
No one is doing it like the Broke Boys in Cape Town, and their reach into the local culture is not just that they participate in it; Broke are the ones creating it. Founding father, Andile 'Original Kaapstad Pantsula' Dlamini is the central figurehead of the family - with Broke being home to a core-crew that form the heart of the collective. That said, everyone is welcome to be a part of Broke; their community emanates outwards from Cape Town, and reaches right across South Africa. If you've been to a legendary Broke party, or copped a Broke piece - you're in the crew, and it's a membership for life. It's a membership that offers the youth of South Africa the kind of hope and vision that the new generation deserve.
The playbook for Broke is centred on community, and it's a playbook that extends from design (with their cult-status streetwear brand) to music (with their in-house music production studio SpaceSounds) to their parties (tickets from their party division, Broke Klubhouse, sell out within hours) to staging fashion shows (we hosted their first one in 2022) - the Broke Boys are always creating, always moving, and always making waves, and when one of their editorials or campaigns drops (for Vogue Italia, i-D or The New Originals) - the hype is unparalleled from South Africans online. In an era where trends seem to fade as quickly as they arrive, Broke remains relevant and ready to seize life from the tip of Africa, and they're taking everyone (with chilled vibes) along with them.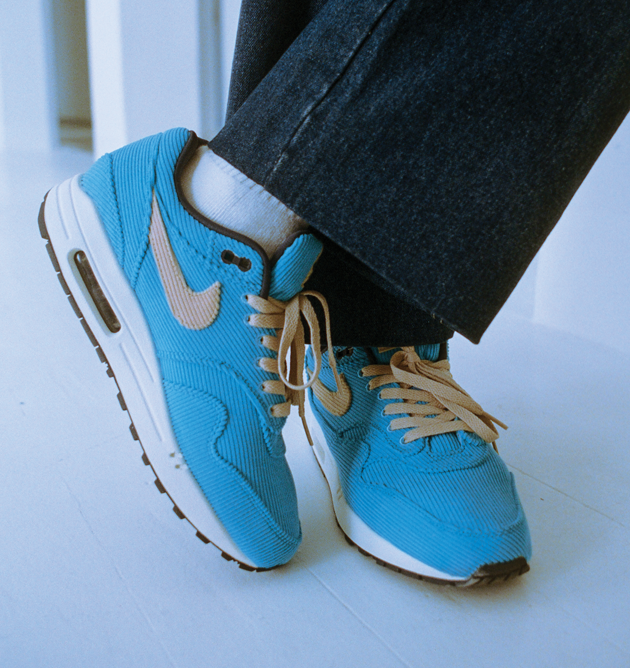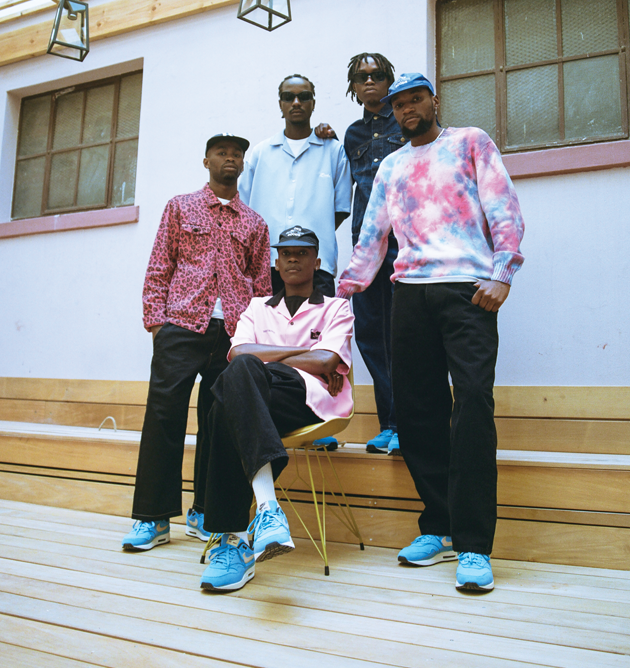 We couldn't think of a better crew or city to represent the relaunch of the Air Max '87; the first sneaker to feature a transparent, cushion unit at the heel of the shoe - the 'bubble', as referred to by Cape Town's cult-followers of Nike, lovingly known as 'bubblekoppe' (bubble heads). When we think of a brand that's constantly re-inventing themselves and remaining relevant for the cultural zeitgeist, it has to be Nike; and the Air Max is a sneaker that is 36 years old, and yet just as clean and precise as ever for the younger generation to obsess over, as many have done in the past. As Andile puts it, "BROKE is perfect for the Air Max 87 because BROKE is for go-getters, people don't sit comfortable in the office staring at a computer; they are out in the streets making sure ends meet, they live on their feet and so they always need to be in comfortable kicks …and what's more comfortable than the bubble?"
To understand the origin of Andile and BROKE's cultural lore, it's vital to hone in on the title of 'Pantsula'; a uniquely South African subcultural wave, which BROKE as a brand and movement intend to preserve for decades to come. Andile gives us a quick lesson on AmaPantsula, explaining as such "On one of the Kwaito music documentaries from the early 2000s (After Robot) Bonginkosi Dlamini AKA Zola described a Pantsula as 'a ghetto proud person who dresses clean, who dresses in a typical ghetto style, AmaPantsula believe in money ,they believe in spreading ghetto love…if you touch one of them, you touch all of them' To us, IsiPantsula has came a long way, and it's one of the oldest standing subcultures in South Africa. It has also evolved over the years. In the beginning, Amapantsula were closely associated with crime, and they carried knives and were seen as the thugs of the inner city in Joburg, and so they became the outcasts of society. We intend to carry the memory and lessons of their style forward into a new era, as BROKE." Pantsula sartorial sensibilities are described by Andile as a commitment to being dressed in a way that is precise and intuitive, and bares the mark of pride in being South African, "What started with zoot & chalk striped suits with two tone formal shoes, is now being redefined with sneaker brands, and more streetwear - but the fit has to be clean. IsiPantsula is made up of different elements, it is not limited to the way of dressing or the style of dancing. To me, being a Pantsula is a form of expression and it has a lot to do with the way you carry yourself. IsiPantsula starts in your heart, it is a way of life. IsiPantsula is culture.
With their legendary status as party-hosts, we are excited to experience the Air Max 87 celebrated through the vision of the BROKE family. Andile tells us the key foundation to any party that he and his brothers are behind,
"BROKE is for the people, therefore it's always people before profit or anything for that matter, so the key aspect to putting a BROKE hosted show/event is the experience itself, because we want you to be in awe when you first walk in and you to be in total disbelief when you leave, wondering how and when will we do our next one? Another key aspect is following the 2 core rules to all our shows i.e rule number 1 is to have fun, and rule number 2? Don't forget rule number 1!" BROKE has been hugely responsible for reigniting the energy of Cape Town post-pandemic, and getting people back to the city in the pursuit of community and connection.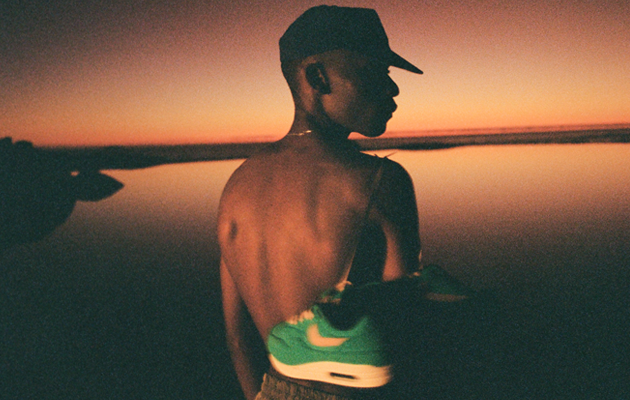 Lastly, we leave you with a few words from Andile has to what makes his generation different right now, to which he explains,
"I think first and foremost, what makes our generation different from the rest is the access we have access to information and data; we live in the age of the prevalence of social media and other technologies which allows us to see the world much smaller, but more accessible, than it actually is. Take for example our collaboration with The New Originals; it all happened over Zoom calls and IG texts whereas this would have been difficult to achieve for the past generations. Our generation is also much more diverse and open than the previous generations and we are open to learning and unlearning, and especially experimenting."
We know we are leaving Nike fans, bubblekoppe and our Lemkus community in great hands as Air Max fever descends upon us.
NIKE AIR MAX 1 87 PRM DROPS 17.03.23