Daily Paper
Category

Releases

Date

24.08.22

Author

Jack lemkus online admin

Read Time

5 MIN
Few monograms fully encapsulate or represent the current zeitgeist of African contemporary fashion than the Maasai Shield of Amsterdam based, diasporic enriched brand Daily Paper. Conceptualised by co-founders Hussein Suleiman, Jefferson Osei and Abderrahmane Trabsini, the emblem is a nod to both the nomadic tribe in Kenya, as it is to their own experience as 'modern nomads' - three creatives and entrepreneurs, driven by their international heritage as immigrants in Amsterdam; and their incisive vision to build a robust presence and representation of an African sartorial lexicon, relevant to today's context. As we welcome Daily Paper as a brand that is so deeply aligned with culture, collaboration and community, we are feeling the immense honour; as we work to root these very values in our corner of the continent.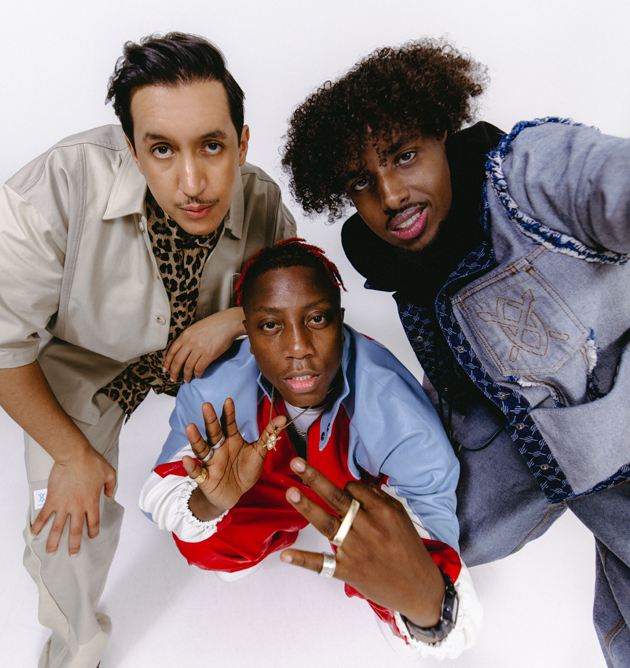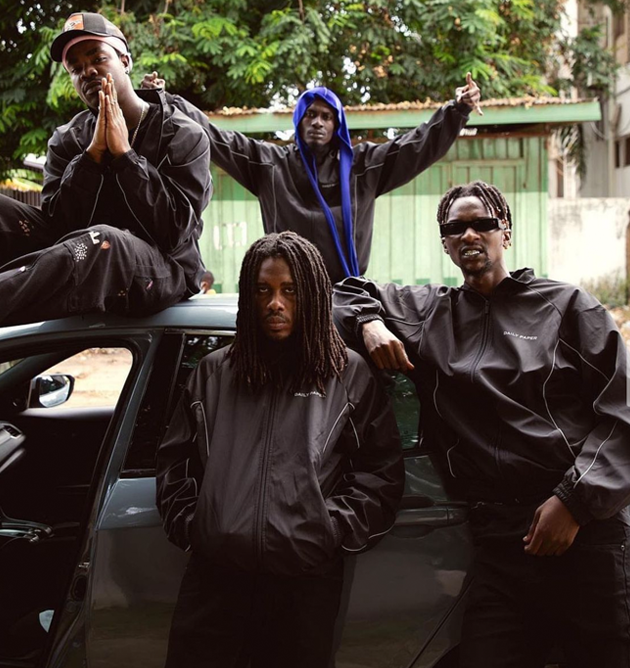 Culture
Beginning as a blog around 2008 - Daily Paper has gone onto lay the blueprint for the possibilities of building a brand's legacy in the last decade, constantly and intimately bound by a DNA born out of culture; and it stands to tell the story of what can happen in following through with one's dreams. After the growing success of their blog, the trio began making and selling T-shirts, and by 2012, Daily Paper was a fully fledged ready-to-wear label and later, a global operation, now housing three flagship stores in Amsterdam, London and New York. Throughout it all, the definable thread of Daily Paper is its celebration of the diaspora around the world; lending its brand identity as a benchmark built by the essence of being African - and being informed by the many cultures on the continent - no matter where one is situated in the world. Challenging borders in this way, Daily Paper embodies the spirit of expression; the Motherland's children, spreading Her message.
Community
Stand out collections throughout the years champion the aesthetic richness of Africa - and in being designed and told by Africans, the sincerity of Daily Paper's offering to their international community is such that all can find a way to see themselves in the garments; colours, textures and motifs that defy the euro-centric tropes of 'what Africa looks like' - sharing a vision of a new generation reshaping the circumstances of what it has meant to immigrate and leave one's home; instead, Daily Paper expresses the infinite possibilities of alchemising said experience into a global community made up of creatives, makers - each actioning the future both individually and collectively. It is, in many ways, the act of building an entirely new table in one's likeness - rather than finding a seat at the old one. This is the powerful work of our generation/s - millennials, gen-Zs and those to come after us - and the more this century unfolds, the clearer it has become that our values at Lemkus, are indistinguishable from the values of many people & brands across the world, each sharing our unique perspective on a broader, unified vision of streetwear and design, and its power to tell real stories.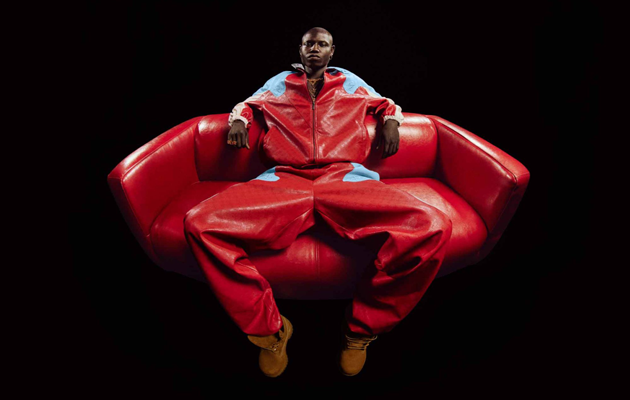 Collaboration
Collaborations are central to the Daily Paper vision. Among them include their collaboration with Skate Ghana and Off-WhiteTM to launch Freedom Skatepark in Accra, Ghana - as a means to nurture the incredible Ghanian skate culture. The park opened in 2021, with an opening ceremony dedicated to Virgil Abloh - and seeks to encourage the growth and possibilities that skating has been shown to embed in communities. Other notable collaborations exemplify Daily Paper's mission to utilise their position as a means to support emerging African brands and artist - The Daily Paper x Wekaforé collaboration 'Spirit Don't Die' is an ode to Fela Kuti and Afrofunk psychedelia, or their exclusive hoodie made in connection with musician Wizkid AKA Starboy - launched via stand-out campaigns in Amsterdam, Algarve, London, Lagos, and Accra. The Daily Paper X Street Dreams Magazine pays reverence to Daily Paper's blog era in 2008, when co-founder Hussein Suleiman and Street Dreams Co-Founder Steve John Irb connected over a shared passion for street culture and the creativity that arises out of it. These collaborations are intentionally curated to reflect the inner-world of Daily Paper, and the multiple threads that inspire the blueprint of the brand. It seeks to tell us that streetwear is as much a product venture as it is a tool to create impact - connecting the dreams of people across the world.
Our first drop of Daily Paper will be available to purchase on Thursday, 1st September 2022 at our First Thursday event and online on lemkus.com - Available in-store at Lemkus on Friday, 2nd September 2022.