Dope Saint Jude: Nike Cortez PRM
Category

Campaigns

Date

14.06.23

Author

Jack lemkus online admin

Read Time

5 MIN
Dope Saint Jude is an OG of South Africa's contemporary hip hop and music scene. As a rapper, singer, songwriter and music producer; Catherine 'Dope' Saint Jude's art serves as a shining light against the patriarchal sentiments often central to hip hop's traditional concerns, and she embodies the intersectional, feminist philosophy that continues to arise as a vision for a truly balanced and equal world.
Lensed by Haneem Christian in our Cortez '23 drop, the resilience of Dope Saint Jude's punk attitudes enliven Nike's message for the femme-led future of empowerment and originality.
Starting her career as performing as a drag king in Cape Town's drag scene, pursuing her solo career a decade ago evolved Dope Saint Jude's life into a seminal reflection of South Africa's creative awakening. Recently returned to live back in South Africa, she says of her current focus "Right now I am in my "give no Fs" era. I have spent the last 5 years living and touring outside of South Africa and this has taught me so much about the world, myself and humbled me. Right now, my aim is to create art I believe in and art that resonates and serves my community."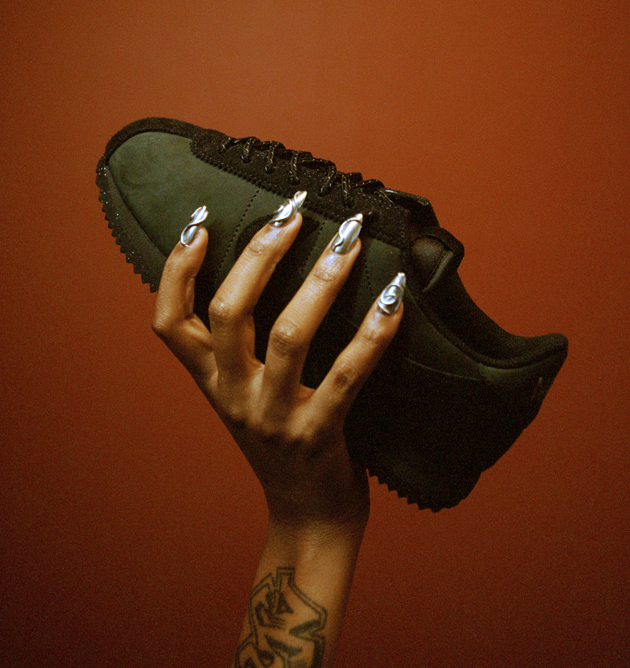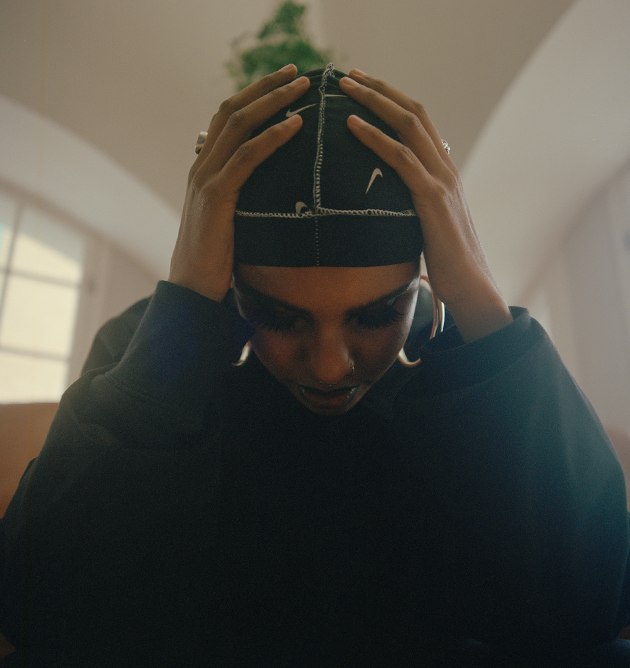 Catherine's latest EP 'Higher Self' conveys her current expressive era - which has seen many iterations over the years - on this, she describes how the intuitive express of joy remains her artistic compass,
"I realise that my definition of joy is ever changing. I used to have a fixed idea of what would bring me joy. Right now, I find joy in growth, community and nurturing my inner child." As a queer, Brown woman, Catherine's artistry is made manifest as a beacon for queer lineages before and after her, as she says "I believe that previously marginalised voices are finally being given an opportunity to be heard. This is one step closer to creating a creative landscape that better reflects the day to day experiences of everyday people."
Captured by Haneem Christian for the Cortez '23 campaign, Catherine's expression is a stunning reminiscence of the 'riot grrrl' movement; a feminist punk movement that emerged in the 1990s, characterised by its fierce and unapologetic attitude towards societal norms and gender roles. It sought to empower women through music, zines, and activism, sparking a revolution in the underground music scene and inspiring generations of women to find their voices - a stark contrast to the male-dominated expression of punk. This ability of Dope Saint Jude to subvert any notions of what a female rapper should be defines her as an anthem-setting, culturally-shifting force.
On where Catherine derives her power to do this, she says "I feel powerful when I am true to myself. When I betray who I am, I disempower myself. My goal is to honour who I am, whether that means it's me being silly, uncool or fierce, I never want to betray who I am."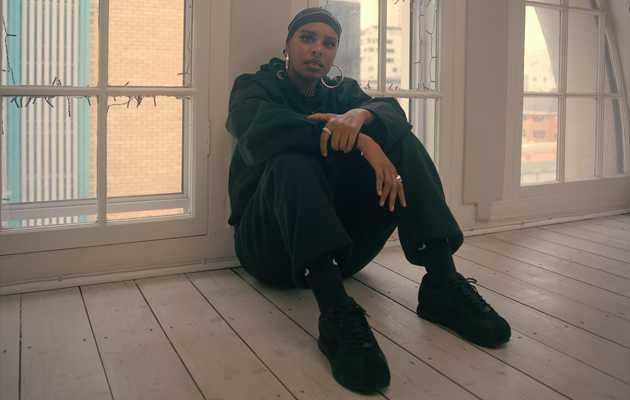 On how being born and raised in Cape Town has influenced her, Catherine reflects that "Cape Town is such a complex place and an interesting cross section of the world. Being from Cape Town means that I have many reasons to flex, show out and be bold. Conversely it has made me extremely empathetic, aware of what inequality looks and feels like and ignited a hunger for change in the world."
The Cortez is a symbol for Black and Brown people in South Africa, with Catherine relaying her full-circle experience as part of this project,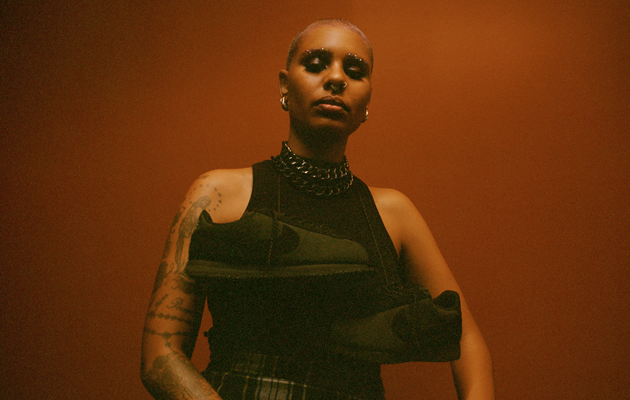 "of course, it is the goal of many artists to work with Nike. In terms of Cortez, growing up, I remember the Cortez being particularly popular in primary school and I really wanted a pair. My parents however could not afford to get them for me, so it is somewhat of a full circle moment that my music has brought me to a point where I am involved with that very model of shoe."
To celebrate the launch of the Cortez '23, we are hosting an exhibition of Haneem's images with a live performance by Dope Saint Jude of tracks from her latest EP. Please join us on Friday, 16th June at 18:00 to 20:30 - 4th Floor, Lemkus Exchange Building