Fede X Lemkus | The Jazz Lounge
Category

Community

Date

06.03.23

Author

Calhoun matthews

Read Time

5 MIN
Fede, known as Fede Arthouse, is a nomadic gallery and exhibitor by Lebo Kekana. Lebo, together with evolving and shaping collaborators, seeks to challenge and explore the ways in which art can be expressed in its varying forms, and in varying disciplines. As a nomadic gallery, Fede is not confined to any traditional constraints of a particular space; rather, the gallery acts as a travelling incubator of ideas and concepts, hosting varying shows across the city. We were incredibly excited to partner with Fede to showcase 'The Jazz Lounge', which took place on the fourth floor of our Exchange Building.
The floor itself, like much of the building, is home to a central space surrounded by rooms; this proved to be an incredible canvas for Lebo and Fede to design and curate an evening steeped in intimacy and connection. With four musical acts - itself a varying display of jazz as a musical style - the evening saw Keith Virgo temper the energy of the event with his jazz-DJ sets. Kujenga, a multi-instrumental jazz band, were the 'house-band' of the evening; with Kozo Zwane opening the live-performance aspect of the evening, and the iconic Nonku Phiri joining too, adding a multi-layered and complex experience for the audience. Having our spaces lit up by the talent and expression of varying collaborators illustrated to us the incredible possibility ahead, as we continue to focus on community and creativity as the nexus of Lemkus' vision.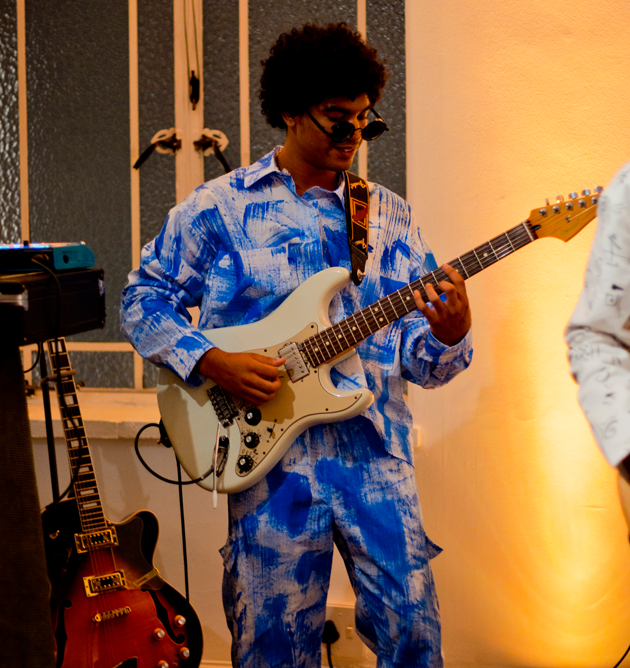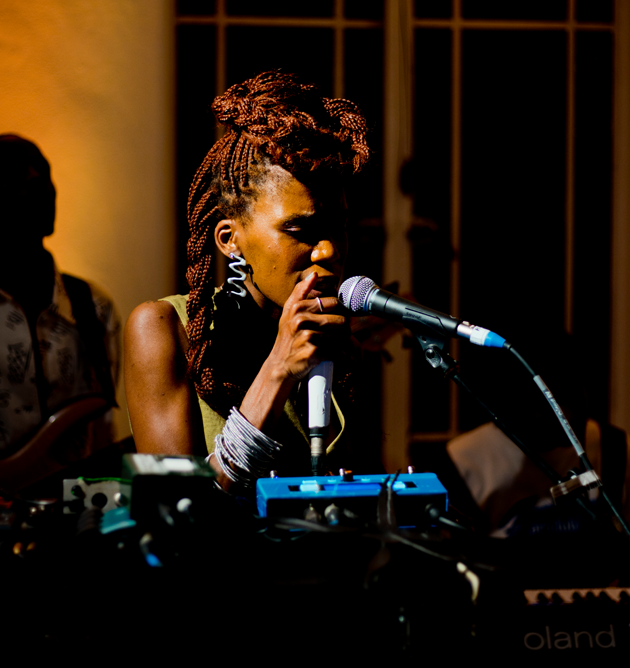 In asking Lebo what led to the collaboration's shaping, he says "We wanted to create a space that was quite literally a lounge, where people could engage and relax on chairs or on the floor, and we wanted the evening to feel warm and comfortable. I think this draws from our first exhibition that Fede presented, which took place in a home; I think looking at how we can take a domestic space and imbue it is a concept we will continue to return to,, and in this context - jazz was a good catalyst for this, as a musical style, it is by nature incredibly inviting. As an introduction to art fair week, we wanted to offer a 'quiet before the storm', so to speak, as there is an expectation to engage with a lot of art everyday.. It felt important to bring music as an art-form, beyond the traditional mediums within galleries, and Fede at its core, tries to bring together varying forms, or highlighting one form, in what we do."
For the evening, the energy of the fourth floor was transformed into an actual lounge; with multiple seating pockets of mid-century furniture, floor-cushions, and artworks from Fede collaborators. Lebo comments on how the space was designed, "the fourth floor and the Exchange Building in general already exists as a multi-functional space, and we had to figure out how we could fit into it. We really had to make sure it feels like Fede, and it's such a beautiful space. The multiple rooms of the fourth floor allowed us to design different enclaves that could have different feelings, rather than have a vast space. The main space was the performance space, where the audience gathered, but we were able to deepen the experience by having the additional rooms, which we curated as 'listening rooms' and each had their own feel, and that was really interesting, but all held by the centre evoked by the performance space."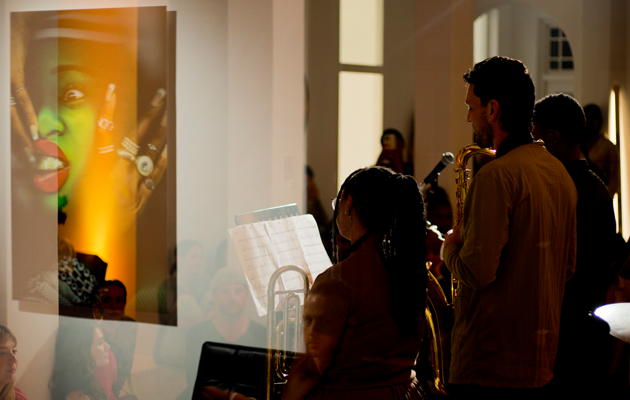 The space lent itself to a sense of quietness of the audience; who were invited to listen and move gently and attentively. Unusually for the intense energy of many 'gig' shows, The Jazz Lounge offered a deeply thoughtful musical experience, as Lebo explains "The main idea for the performances was for it to be a collaborative offering. The music for the evening was curated to be one cohesive experience, made up of subparts - rather than three separate acts.
Holding them together was Keith Virgo with his jazz DJ sets at the beginning and at the end. Kujenga acted as the house band, performing intitally with Kozo Zwane and then Nonku Phiri." With the idea that this could be a recurring series, we were incredibly grateful to have Fede lead us to find new ways of enlivening the Exchange Building, and the synergy between our brand and the artistic community of community,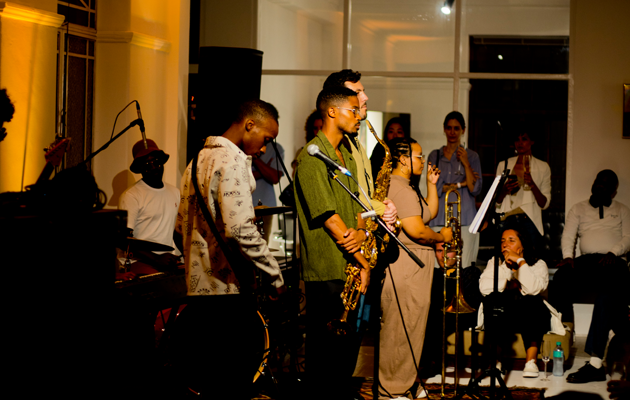 "we are finding it really interesting to be working in these more hybrid-like spaces, and we are enjoying being able to bring together different crowds or identities that don't typically exist together. Fede as a brand typically exists within the art space, while Lemkus as a brand typically exists within sneaker and streetwear culture;
but the two of us coming together with a music offering, which is testament to different ideas and concepts that are taking place centred around creativity. This is a really exciting time for collaboration."