HUISTOE TO THE WORLD For Nike Air Max CB '94
Category

Releases

Date

31.08.23

Author

Jack lemkus online admin

Read Time

5 MIN
Sometimes you have to be South African to get it. Then, you get a sound like gqom, a genre that is so characteristically South African but so powerful, that when it began spread across the world - from iKasi to Ibiza - so the originators of the sound travel with it. At Lemkus, we continue to press the current spotlight that South Africa is basking in, and we don't have to tell you how the richness of our varying cultures and heritages is infecting the world. Especially in the digital age, in which sounds, culture and fashion can spread like wildfire; people will look back at 2010s until right now and see the sonic influence of gqom as a soundtrack for history. Those syncopated rhythms, sparse melodies, and repetitive vocal samples of gqom are infectious and relentless, and uniquely South African.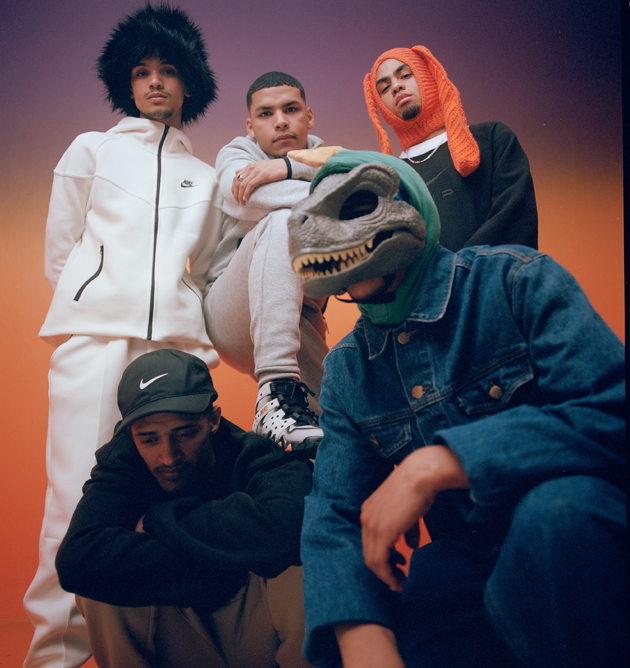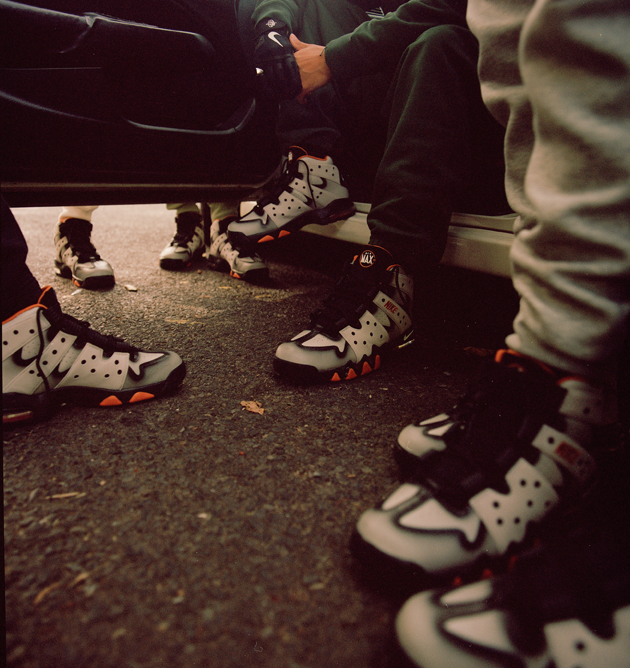 Enter a collective like Huistoe Records, emerging out of Hangberg, Hout Bay in Cape Town, and you get the kind of gqom that carries with it the essence of being South Africa and making shit happen, in real time. Gqom tracks often have a relentless and driving energy - with a kind of rawness that can't really be described.
Huistoe embodies this energy with literal perfection; it's no wonder the crew are continually going viral on TikTok with dance challenges and teasing their fans with upcoming drops for spring and summer ahead.
To celebrate Nike Air Max CB 94, we called on Huistoe Records to tell their story in the visually rich landscape of the Mother City.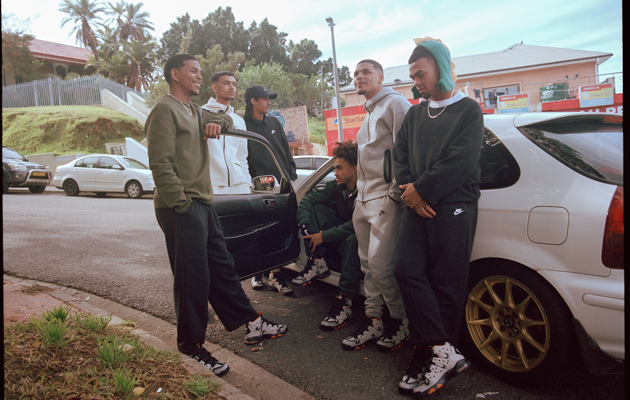 Epitomising what it means to be Cape Flats champions, Huistoe are the perfect examples of how the young generation is equipped and ready to carry on the bubblekoppe baton; in which Air Max is a subculture unique to the flats, and having Nike Air technology beneath your soles is a mark of style more than almost anything else.
Nike Air Max CB '94 available in-store only - Saturday, 2nd September 2023. First come, first served. Limited to one pair per customer.