Human By Nature finds a home-base with Lemkus
Category

Community

Date

17.12.21

Author

Calhoun matthews

Read Time
Human By Nature is a living letter written by designer John Lehman to his younger self; rooted in nostalgia while inspired by "newness" and novelty, as is HBN's tagline. With a core focus on denims, jerseys & knits and a vintage revival on sports jackets, HBN is ultimately a human-centric brand that crosses cultures and borders; informed by John's years growing up in China, to his American and Polish heritage, and ultimately – his unwavering respect for a Japanese stylistic aesthetic drawn from many trips trawling the unbelievable vintage collectors stores in Tokyo.
In our conversation, John offers insight into having all these references throughout his life in which accessibility to trends or silhouettes were always slightly out of reach, and at the same time the feeling that he did not originate from one single place on the planet; rather, his varying "homes" and nationalities are all part of a greater tapestry. This led to the name "Human By Nature"; he designs for human beings across all constructed divisions; and he designs for himself, too – a rare feat in an industry where creativity and self-satisfaction is often relegated to the back in pursuit of profits or target markets.
We always tend to assume the grass is greener on the other side – and I know there is certainly that idea in South Africa in which international spaces, recognition and even manufacturing seem to be just "better" than where we currently are at here. It's with this in mind, that John's decision to centre Cape Town as Human By Nature's home – after brief incubations from New York to Hong Kong –is a welcomed wake-up call to the potential we have here in our sea-side town, and the country at large, to continue pursuing locally the vision that rests here. It feels even more synchronistic that a brand born out of John's desire to create what he couldn't find while he was a teenager, is a sentiment we experience all across the global south; in which we tend to experience trends and styles almost an entire season later. I think this is why we have such an incredible sartorial expression occurring throughout the scene; particularly the vintage references we see in Cape Town and Johannesburg, and local designers drawing on assistance from CMT's and wholesale fabric spaces rather than outsourcing across continents – fooled by the idea that it would be cheaper. We are doing it our own way; as is Human By Nature.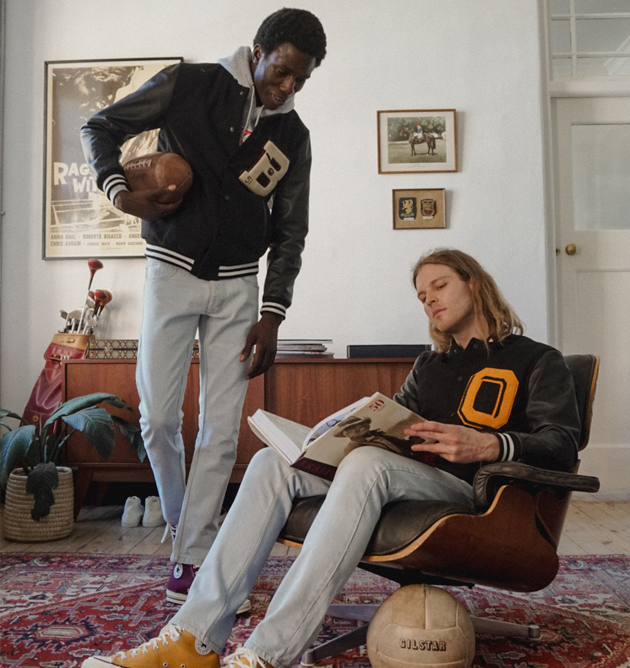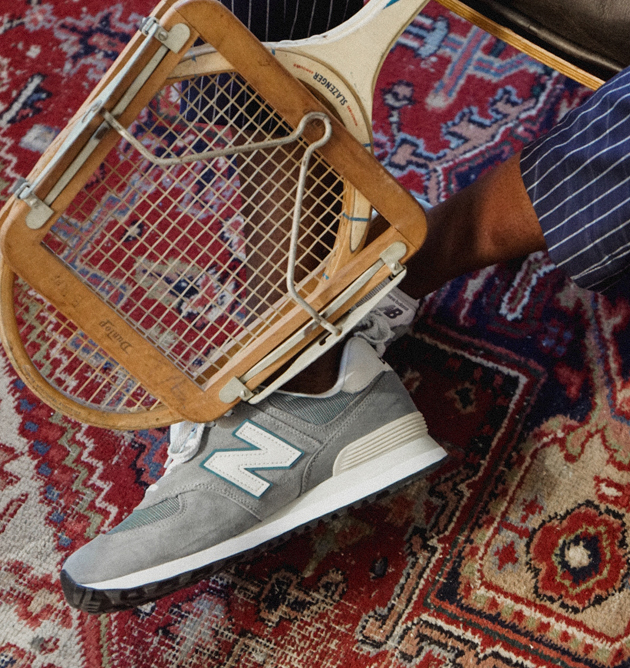 Human By Nature is in the process of refining and consolidating the aspects of production that they can here in Cape Town; with John finding his feet with the Lemkus family, and the varying people who make up the HBN community from Salt River to here in the CBD. We are really excited to be the official home for Human By Nature going forward; from a brick & mortar space as seen during The Stockroom Show, and soon on lemkus.com To more – in friends, family and style.
What are some of Human By Nature's signature garments?
it's hard to say for myself, I started off making retro vintage style football jerseys since before the brand I was designing sportswear and those continued to be popular ever since I started the brand 5-6 years ago which even got the attention of four four two magazine a couple of times so we keep trying to come out with new designs once or twice a year to keep it fresh.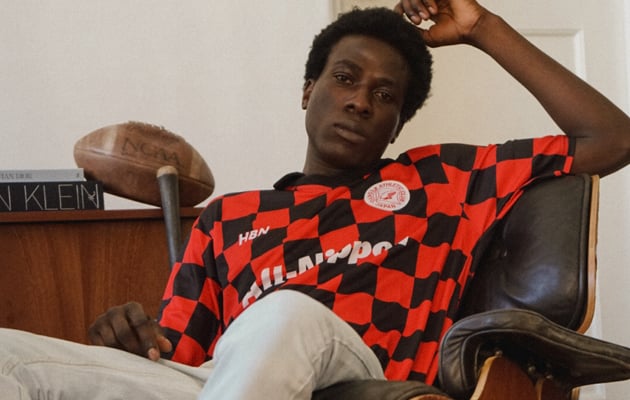 When you are designing a collection, what are the key values you keep in mind?
I really try to stay true to what I like. I usually start without garment or piece I have in mind and try to design a look around that. And from there I start creating other garments as I think it's important to create a full look rather than individual pieces but that fit into a certain decade or era.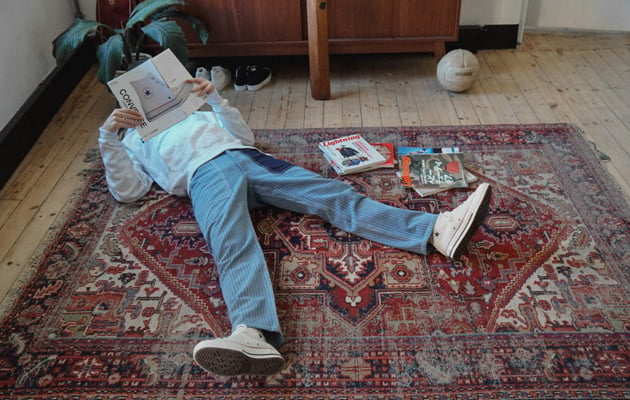 What is the vision for 2022?
The vision for 2022 is to create more limited ranges of garments. I want to create more and have limited drops so I can try and keep things fresh and as frequent as possible. I want to create items based from our archive of garments that I collected from my time scrounging around vintage stores in Tokyo as I want to deliver garments that aren't really accessible in Cape Town, but then have those recreated with new elements and made in Cape Town.
Shop Human By Nature exclusively on LEMKUS.COM via The Stock Room.