Originals Studio
Category

Community

Date

30.09.23

Author

Jack lemkus online admin

Read Time

5 MIN
"We Gave the World an Original. You Gave Us a Thousand Back."
adidas is a brand synonymous with creativity and culture. The focus of Originals as an extension of the brand is marked by the 'Trefoil' - those three iconic stripes that have adorned some of the greatest people and moments in culture as it has been created, over the last few decades. This heritage, intrinsic to the Originals universe, is being celebrated through the launch of a new global platform and campaign – "We Gave the World an Original. You Gave Us a Thousand Back." This recognition of the symbiotic nature of the Originals community is a uniquely adidas way of championing not on their strides as a brand, but the way in which adidas has prioritised nurturing creativity, opportunity and community through all it does. For us at Lemkus, these sentiments could not be more aligned nor ring truer; from our corner of the world in Cape Town, South Africa - creativity and culture are the heartbeat of what we do.
We are excited to be hosting adidas South Africa as they launch 'Originals Studio', the first in the Originals vision to empower creativity within the next generation. Welcoming a variety of creative changemakers such as designer Matthew Edwards, fashion designers Lukhanyo Mdingi and Dennis Collins, photographer Gabrielle Kannemeyer and film director Yoza Mnyanda, we welcome the aspiring creative community of Cape Town to engage in incredible workshops and experiences throughout the day.
We know that learning is essential for creative growth. Knowledge-sharing can broaden horizons and introduce new perspectives, while fueling inspiration for the next set of the greatest, creative ideas. adidas is a brand that nurtures curiosity, hones skills, and encourages experimentation, with their work setting the global standard as to what it means to enable creatives to push boundaries and evolve their craft.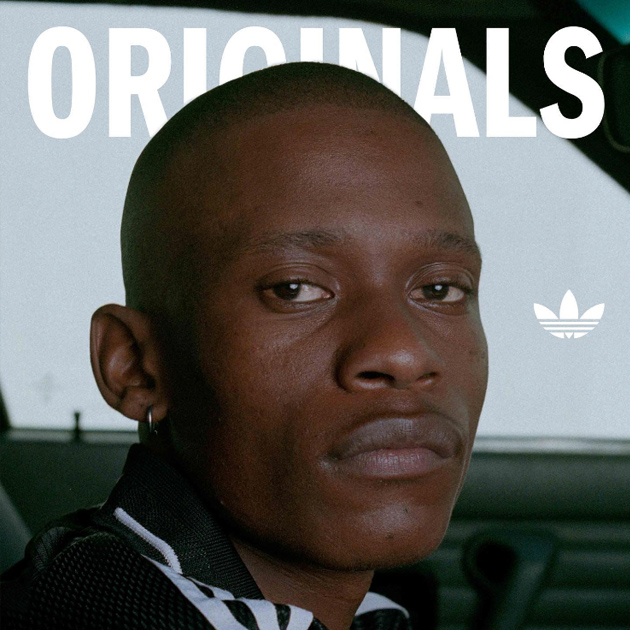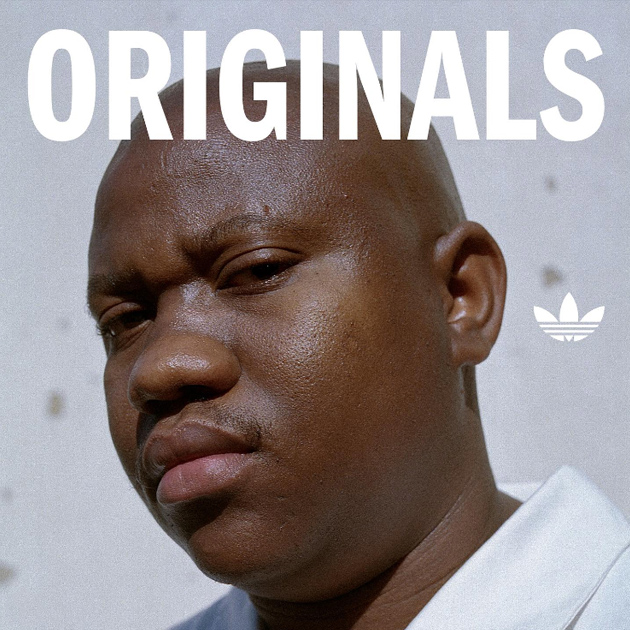 As adidas Originals brand manager, Noxolo Mafu explains, "The tagline 'We Gave the World an Original. You Gave Us a Thousand Back' s an opportunity for us to build in the new age of creatives. The vision of Originals Studio is to harness our network of creatives to teach the next generation. For our launch event, people will be broken up into small groups and have intimate, skill and knowledge sharing sessions with cultural leaders through very practical activities as well as theory. This first day is an indication of what we are hoping to roll out around the country as we continue to expand the Originals creative community."
This is a continual journey that propels creativity forward, ensuring that ideas remain fresh, relevant, and adaptable in an ever-changing world and as Noxolo says, its an honour to advance this vision through a uniquely local lens, "we have always been synonymous at the forefront of culture. It only makes sense from a local level to further this and our primary focus is to equip the next generation, after working with incredible creatives who have spearheaded South Africa's creative landscape like Rich Mnisi, Thebe Magugu, Broke, Dee Koala and more. Culture is the lifeline of our country and we know these things have the ability to change lives, so it's very important for adidas to be an enabler."
In an increasingly digitised world, tangible, in-person experiences hold profound benefits that remain irreplaceable. With our senses fully engaged, we can build knowledge and memories but trigger creativity and inspiration, tapping into the richness of our vision for the future. Originals Studio offers learning with real-time feedback, facilitates networking and invaluable guidance - at Lemkus, we can already feel the deep impact that Originals Studio can have for the future change makers of South Africa. Noxolo explains that at adidas, "we are really inspired by the audience that consumes our product. We are always trying to find new and exciting ways to foster experiences, and so it's a team effort to figure out what is needed by the creative community right now. It's exciting to be able to offer an experience that matters to people and can equip them with the tools for their visions of the future."
For us, streetwear culture is the nexus in which all the cultural tapestries and creativity disciplines in South Africa merge. We see it every day within our store and throughout our growing home at the Exchange Building, St Georges Mall. We are honoured to be a space that witnesses innovation being born by established and emerging creatives alike, and adidas symbolises this phenomena of converging creativity, design and expression. So, the importance of welcoming the inception of Originals Studios at Lemkus is not lost on us.
To be original is to be distinct from what has come before. Originality is an expression of the highest, most novel ideas that we have as human beings. We invite you to join us to be independent, original and break conventions as we seed the future of South African creativity with Originals Studio.
To be part of these workshops, CLICK HERE to register your details. Entries close at 23:59 on Wednesday, 5th October.