Reebok Camping Pack Ft. DWSON
Category

Campaigns

Date

03.08.21

Author

Calhoun matthews

Read Time

5 MINS
Dwson, as a DJ and producer, has cemented himself as one of the most exciting way-showers in the local electronic music scene. Refusing to be tied to a singular style; Dwson is known for his dubbed-out sound that interprets everything from deep house, to dub, to techno and soulful experimentation.
Prior to the pandemic, Dwson was making waves at festivals such as Oppikoppi, Red Bull Music Academy, ULTRA, Rocking the Daisies, and Synergy – so it was a no-brainer to ask him to join us at Lemkus for the launch of Reebok's Camping Pack. The collection features a range of muted, functional pieces suited to being outdoors; imbued with a sense of understated aesthetics, tempered by khaki, black, nude and ochre tones. Designed with peak-performance in mind, it is the perfect gear for returning to the wild; where dreaming of better days at outdoor festivals feels closer to happening again.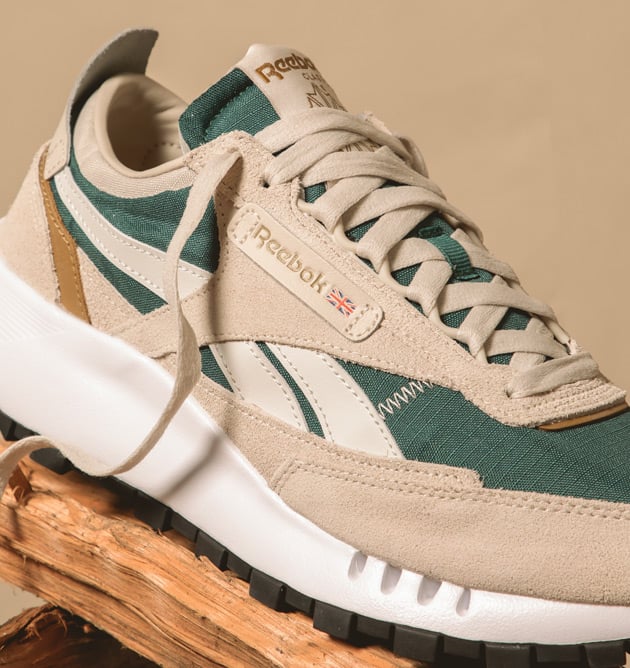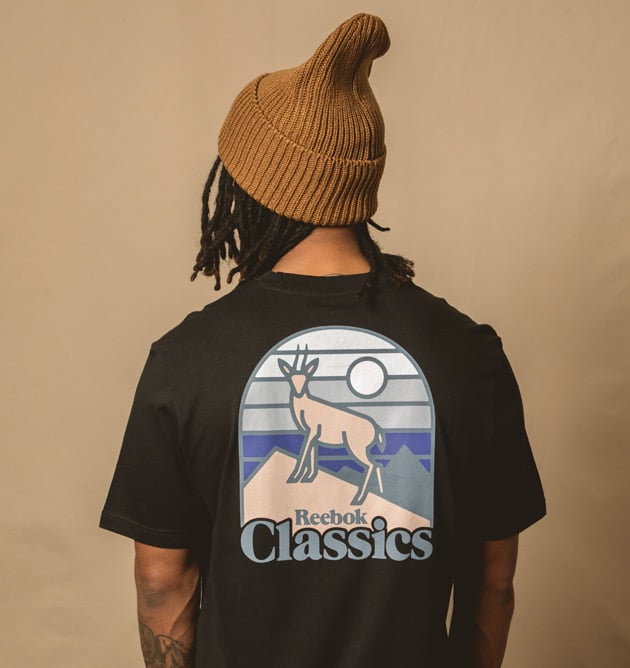 1. How did you first get into producing and making music?
In 2012 I studied at Soul Candi institute of music in CPT ,I did a year course on the basic music theory & we were taught how to use two different DAW's (Reason & Cubase) I've been using reason 5 which a few find hard to believe until about last year when I finally upgraded to Reason 11. I didn't have any musical background but I've always been surrounded by good music , mainly Jazz music. My father and his friends were always playing the best Jazz music so there's always been an influence with good music in my younger days.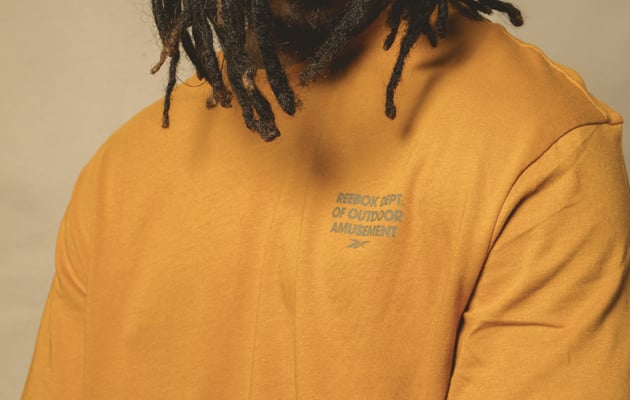 2. What was the last outdoor festival that you played at/attended? The last time I played an outdoor festival was WHS fest; the energies were unmatched, seeing people , especially from your own city show love and appreciation in the way they did, makes spending countless hours in your bedroom studio worthwhile.
3. What do you miss the most about the outdoor music space? The festivals I've gratefully been a part of always radiated positive energy. I sure miss the happy faces & the mind space it puts you in, you're carefree and alive! I miss the love you get from the people around, the people you meet, the good music and more importantly, as big as some of these festivals were/are, there's always been that sense of unity which I miss the most!
4. How do you usually curate your looks for playing sets, especially with the weather consideration at festivals? I'm quite basic; I usually prefer denim or cotton shorts and a shirt if it's scorching hot. At night usually a 3 quarter jacket if it's really cold or just a plain hoody and denims. I am influenced by a lot of things that I see, sometimes I run with a look from Cole next to a look mildly influenced by Luka Sabbath.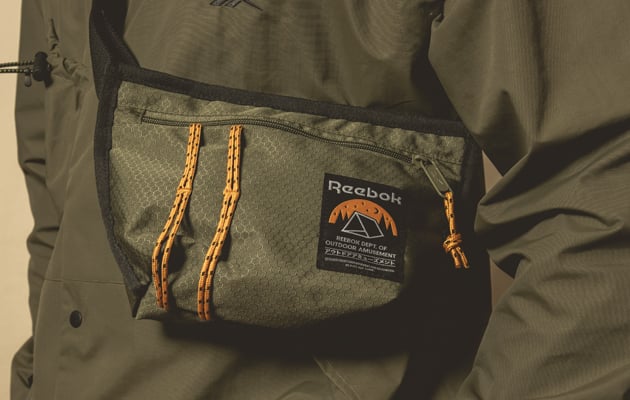 5. What are you looking forward to post-COVID19? I'm looking forward to so much , but mainly just to connect with people the way we did before pre - COVID , it slowed down my gigs a lot, so I'm really looking forward to get the ball rolling again, play abroad & tour Europe someday, God willing!
6. Is there anything exciting coming up that you can share with us? I've been working on a lot of music throughout the lockdown so I've got lots in the vault to release . I'm dropping an album God willing in September or October!
Shop the full Reebok Camping Pack collection - Online and In-store on LEMKUS.COM
I loved the overall fit of the outfit; its cosy and comfortable which is crucial for being outdoors, but it doesn't comprise on style – with that sports flair that Reebok always maintains!