Robyn Agulhas: Fashion Designer
Category

Community

Date

30.10.21

Author

Calhoun matthews

Read Time

5 MIN
Our city is burgeoning with young creatives that push the boundaries of collaboration and community, while continuing to show the limitless talent that is emerging from Cape Town. At Lemkus, we know that our products are brought to life by the unique style and essence that our community shows up with – it is truly the wearer that ignites the potential of the latest releases. In the lead up to our launch of the Nike Air Max 1 Patta "The Wave", we caught up with three creatives from the Lemkus family to chat about their wave – what drives their passion, and what their vision is for the future.
Robyn Agulhas is one of the most exciting young designers originating out of Cape Town. Having graduated from fashion school in 2019, her astounding graduate collection is now a fully-fledged brand under the name SinCHUI, pioneering a sartorial wave known as "tech-utility" – in which functional streetwear merges with technological accentuation, such as the incorporation of iridescent reflective fabric and QR codes into the garments. Inspired by social media, and the ever-blurring and merging virtual reality with our own physical perceptions, Robyn embodies her generations fearlessness around the digital acceleration of the 21st century – utilizing its presence for the development of her own curiosity and creativity.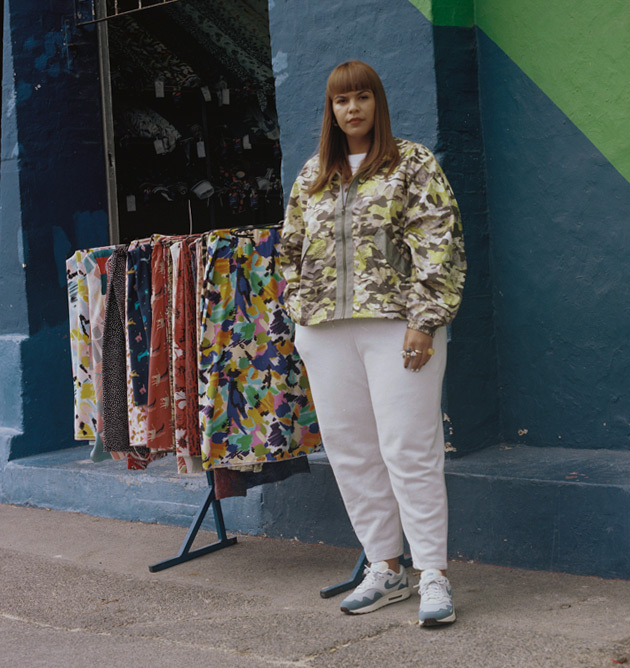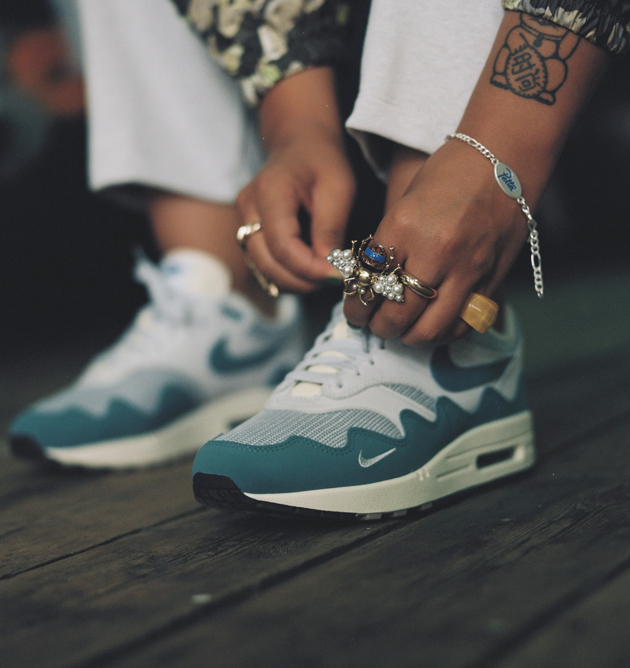 Describe what you do?
I began my career in the film industry working as an assistant stylist, later becoming a stylist – I was always deeply drawn to fashion, but it took me quite a long time to figure out that fashion was meant to be my life path. I worked in corporate and tried many things, but nothing seemed to fuel my commitment as much as when I finally decided to go to fashion school and study design. Now I am running my brand, SinCHUI, and continue to style - among also having a lot of amazing collaborations on the go.
What drives your passion?
Things didn't come easy for me in terms of academics, and struggled for a long time to find out what I was good at – and so finding fashion as this incredible space in which I can thrive and be creative continues to inspire me. I wake up every day knowing that I am doing what I am meant to do – it's definitely not always easy, but every aspect of what I do is part of my passion, such as sourcing textiles and building my collections. I get to push myself within fashion, and still remain loving it so much even when things get tough – and it has taught me to never give up and to always give fully of myself in whatever I do.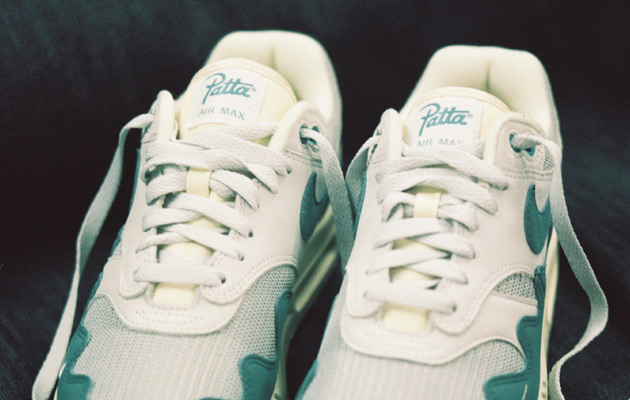 What does style mean to you?
Style is the expression of individuality. I view style as the authentic communication of who someone is – whether they like to follow trends and stay on the pulse of what it is happening in the world, or whether someone has developed their own unique blueprint for how they dress that makes them feel truly themselves. I've also really been inspired by the streets of Harajuku in Japan, and their celebration of the most wild outfits and accessorizing taught me a lot about freedom of expression. I think that freedom is the most important part of style – especially being extra in the way I dress!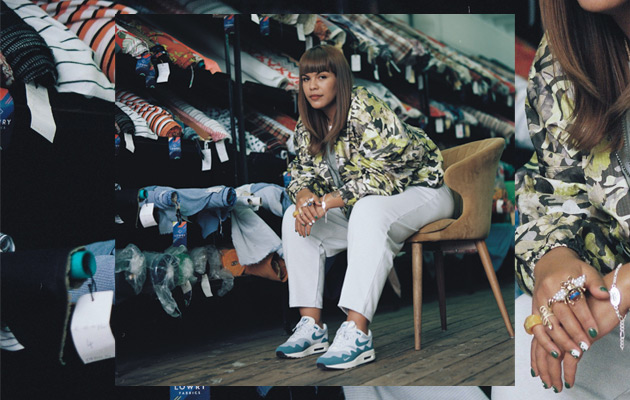 What is your vision for the future?
I have a lot on the go! I am really focused on positioning SinCHUI, and implementing the foundation of the brand – such as business registration, bank accounts, all the logistical aspects that can then ensure I can spend 2022 being as creative as I can be, and launching the collections I have envisioned. I never planned for my graduate collection to become a brand, but with such an amazing response to it – I felt really encouraged to pursue where this could take me. I would like to move away from styling and just focus fully and bringing SinChui into the world.