Scumboy x Air Max 97
Category

Releases

Date

02.12.22

Author

Jack lemkus online admin

Read Time

5 MIN
25 YEARS OF BUILDING THE FUTURE One world ahead, Born from tomorrow
At Lemkus, we are all about hacking systems of perception. Breaking the codes of sneaker culture and streetwear, and seeing how it is expressed through our community is the lifeblood that runs through us, and drives us to do better in every moment. Sometimes, though, even we are surprised by just how much reality humours us. Oliver Hunter Porohille AKA Scumboy is South Africa's leading 3D artist, shaping the future of merging digital and physical reality. Led by an artistic style in which his most important concern is creating his own universe, Scumboy is precisely the homie we knew to bring on for the 25th anniversary of Nike's Air Max 97 Bullet; a sneaker that represents this very vision of futuristic style. Imagine our surprise when Scumboy told us that he was born in 1997? Serendipity is an understatement; Scumboy represents the new wave of cultural and creative wayshowers, and the Air Max 97 is the creative symbol for defining the virtual future of sneaker consciousness.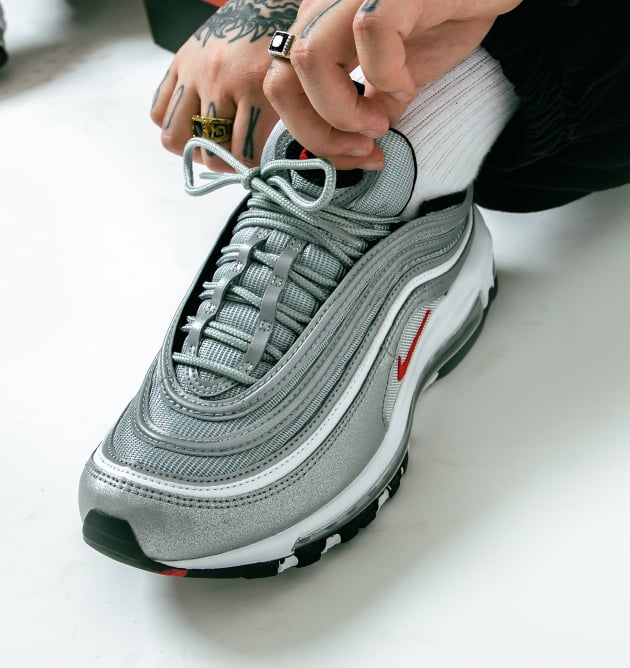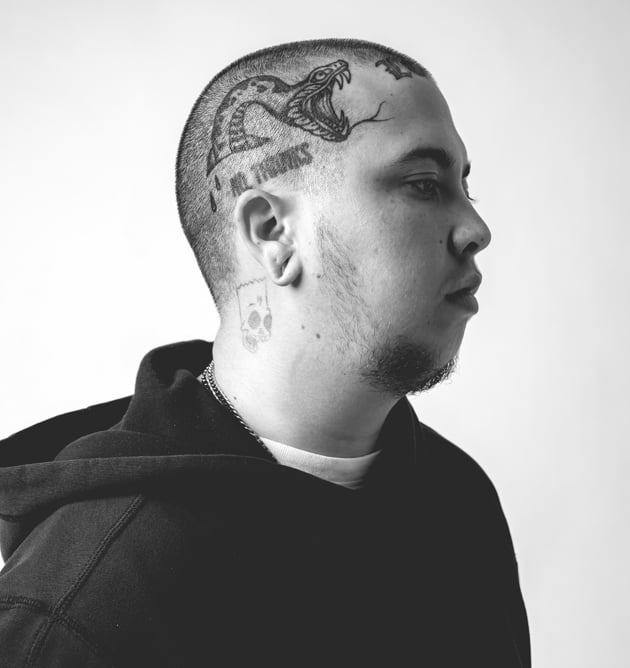 A relaunch of such an iconic drop as the 97 Bullet was bound to be a retrospective look at the impact of Nike - and as ever, the focus for Nike are the creative forces that are shaping the world now. The Gen-Zs who are taking up the mantle, and teaching us what the world could be like. For Scumboy, the temporal viewpoint of 1997 until 2022 became the bones of this collaboration; the past, present and future. Using himself as the canvas, Scumboy presents futuristic augmentation through his signature 3D skillset - with a run through from the evolution of digital landscapes since 1997.
From pixelation to VHS graphics, right through to the hyper-realistic lens through which experience high-tech realities; this collaboration is a peek into the mind of Scumboy. Alongside this, Scumboy brought in his long-time friend and collaborator Bia Winter, AKA 'buh' to create the accompanying track. Bia's only directive from Scumboy was a track that was "techno-meets-gqom with a splash of Death Grips and dose of punk". On this, Scumboy says, "Bia always knows exactly what's going on inside my head. I can say some random words, and she just filters into amazing pieces of music - I am so grateful to her for that. She literally just came over to my house, put something together, and it was perfect; exactly what I wanted. To have someone who can decipher what I need is the ultimate gift."
As for the Air Max '97 Bullet, Nike invites sneakerheads the world over into a chromatic greyscale colourway, with the signature Bullet silhouette and textural piping. Scumboy says, "My favourite part is the bubble sole. It's become so subtle and slick in this edition, and shows this streamlined evolution of the iconic bubble feature. The name 'Bullet' is perfect in describing the sharpness of the silhouette, too." If you have seen Scumboy's work, you will know that silver and grayscale hue application has been a thread running through his work - with the '97 Bullet, we see another parallel between Scum's World and Nike's World. On the tacticility of this drop Scumboy says, "I have a blessing or a curse, where I am always analysing everyday objects. I see things in maps, which is how you work in 3D, where you overlay roughness, bump - texture - light - and when I analyse this sneaker, I am blown away by the different layers of construction, and the flow of contrast material and texture. There is even a section of mesh, which reminds me of chainmail for a knight's armour. It's just a crazy innovation, and when I wear them I always wear full black so that the Air Max '97 can be the star."
With Scumboy's incisive ability to see it into the heart of what makes objects and spaces; this campaign is a taste for what is to come as the new generation leads us forward. In never forgetting where one comes from, we asked Scumboy three simple questions to reflect his time scale approach for the Nike Air Max '97 Bullet campaign:
Who was PAST SCUMBOY?
I've been Scumboy in my heart since I was 14 or 15 years old. When it comes to 3D Scumboy, he really emerged when I was 20. That guy is all about hustling and having a dream; I'm self-taught, so my past self was all about holding these ideas in my head, and having to figure out how to make them a reality. How do I create the things I see in my mind? How do I bring it into existence? Learning was my single biggest focus, and spending nights, months and years messing around and making mistakes across many tools, applications - and many marathons of not seeing daylight. It takes focus and trial and error to amass a skillset that you can share with the world professionally.
Who is PRESENT SCUMBOY?
Presently, I am so grateful that I have the technical ability that I have now, and I can make it happen. I am so blessed to work with brands and clients who I could only have ever dreamed about working with - and here I am, creating work for Nike and Lemkus. That's crazy! Now, it's about remembering that there's room for improvement. This relaunch, which Nike does well, demonstrates a principle I am learning to live by - that there is always space and reason to update, modify, and that doesn't always mean making something brand; it's about making original ideas even better. Also, South Africa, and my hometown of Benoni, shaped me in ways I can't describe. If you know, you know!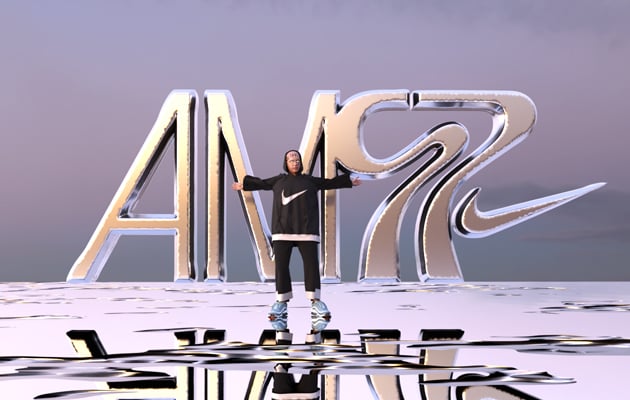 Who will be FUTURE SCUMBOY?
Maybe I'll replace my arm with a robotic arm that can do everything 3D for me, and I can just lie back? Connected to my head, and then I can think about what I want and the arm automatically makes it happen. Who knows? The dream is actually to create SCUMWORLD - a world in which I am just a character. I see the world as a cartoon, and I'm like a Home Simpson in Springfield type character. It'll be my version of that.
A big part of my future is definitely going to be seeing how I can help nurture the influx we have seen of South African kids wanting to get into digital and 3D art. When I started, I was one of few people trying to make this a career - and that was great then, less competition, but now knowing what I know, and how it's changed my life - I want this opportunity for anyone who wants it. I had the immense privilege to start with a computer, and then make money and get better equipment, because you need a strong computer for this kind of work. That's part of the slowness of our digital industry, the inaccessibility of resources and lack of infrastructure. It's flourishing despite that, but we need to help each other - we need to foster young kids, with more education programs and funding. We need to have the same kind of esteem given to other industries, channelled into the arts, creativity and visions of the new generation. Then who knows what the future can hold?
Nike Air Max '97 Anniversary "Metallic Silver" drops Saturday, 3rd December '22 in Mens and Women's sizing (R3399,00)