Shane Eagle for Nike Air Max CB '94
Category

Releases

Date

31.08.23

Author

Jack lemkus online admin

Read Time

5 MIN
Shane Eagle's prominence in South African rap is a constantly evolving journey. Few ever get their segue into the game; even fewer will ever have it such a public, national affair - such as Shane's rise to fame after his appearance on the reality rap competition show "The Hustle."
With music characterised by a fusion of introspective and socially conscious themes, combined with innovative beats and flows, we knew he was the perfect fit to represent the Nike Air Max CB 94. Few sneakers showcase more of the nuances of sneaker history than the Air Max with all its iterations and representations across the last few decades. The CB, named after basketball player Charles Barkley, took the Air Max cushion technology and reshaped into something unexpected and eternally iconic.
With the 'golden wheat' accents of this latest CB iteration, we think of Shane's debut album 'Yellow' that garnered widespread notoriety for its artistic depth and sonic experimentation. We wanted to link the significance of the Air Max CB 94 with the significance of Shane himself, as a figure in the South African music scene who has broken boundaries and centres representation for the country and continent in all that he does. Celebrated for his authenticity, creativity, and ability to use music as a medium for self-expression and social commentary - Shane Eagle for Lemkus and Nike Air Max CB 94 is another chapter on the road to celebrating community and culture through creative design. This campaign also features the crew from Huistoe Records who were featured in Shane's music video "Paris" back in 2020.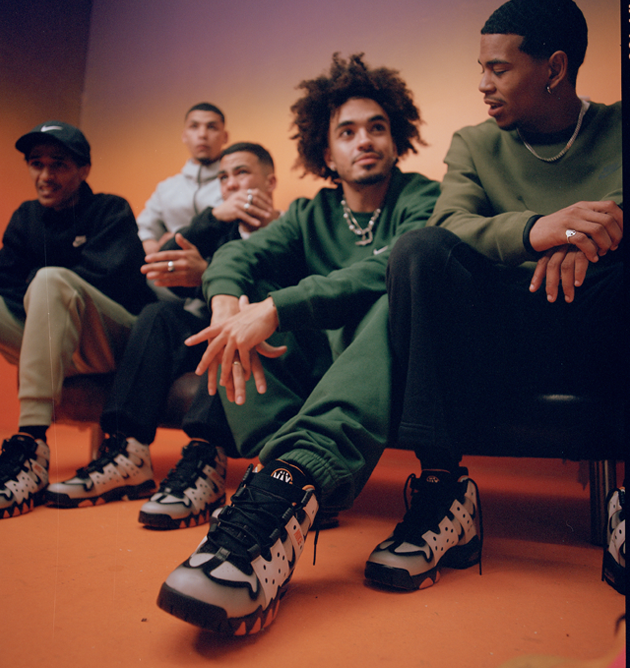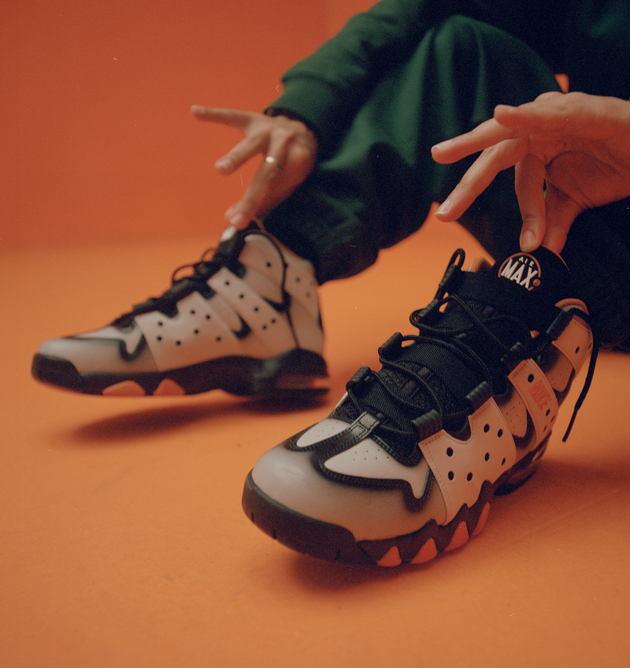 Can you share a bit about your journey into the world of hip-hop and how you discovered your voice as an artist?
It was very unique, because the whole country got to see my journey into hip hop through the most iconic rap TV show there ever was in this country, 'The Hustle'. It was superpowered by some of the most iconic judges, titans of industry. AKA was a judge, Riky Rick was too, Khuli Chana. Before that, I was always in sync with hip hop, it's part of who I am.
How I found my voice was definitely the game that I got from my father. He made me realise I had a lot to speak up for, way before I ever hit up a mic or jumped on a stage. In the upcoming album, the wisdom of many moons that I got from my past is a focus. Learning how to use my voice has been a process of digging deeper and figuring out how to use my voice accurately. Speaking up for people who look like me, for my community.
How has hip-hop culture influenced your music and style, and are there any specific artists, brands or figures who have played a significant role in shaping your approach and style?
I always felt like I needed to invest in myself first before I collaborate with anyone else, so I think my approach has been developed by starting my own record label. Eagle Entertainment and everything I've started has given me the legs to stand on, in order to collaborate with brands like Nike that I've always aspired to work with. Artists that shaped me are Bob Marley, Kendrick Lamar, Lauryn Hill, Frank Ocean - these artists helped me find my own identity in rap and music in general.
How do you navigate the balance between authenticity and relatability in your music? It's simple for me, it means just being myself. By being myself, I've been given this opportunity to inspire others and represent others. I feel like when you are yourself, that's what makes you different. I always strive to be the most genuine version of myself that I can be when I approach every track or album.
Sneakers are intrinsic to the culture. Can you elaborate on your connection to sneakers? It's a deep love for me. I think the giants of the rap world collaborating with sneaker brands drove me to go crazy for them. Then the classic Air Force 1s that never go out of fashion. Sneakers stand the test of time and they tell a story - you can trace culture just through the evolution of sneakers. Shoes have personality and I feel a certain confidence when I wear specific sneakers.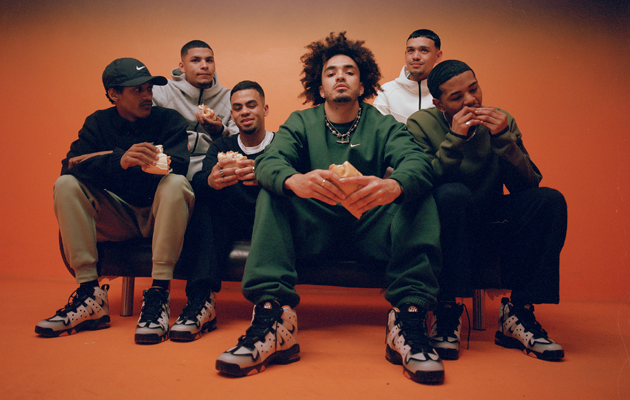 What do you feel about the AIR MAX CB '94?
I love them - I love the retro feel. It's bringing back a story, inspired by Charles Barkley. I feel humbled to be part of this campaign. It's low-key a dream come true.
Hip-hop is known for its storytelling. How do you use your music to tell stories that resonate with your audience, and what messages do you hope to convey? I have a song called 'storytime', so storytelling is everything to me in what I do. I always try to leave a gem or food thought for my fanbase, for them to navigate their life. I can only do that if I've studied and learned new things, so my music is always informed by books, or experiences, or mentors that I meet along the way. I think it's an art form in itself.
I tell my story and also those closest to me. I think that balance between speaking on myself but also those around me, means I can convey a richer message in my music.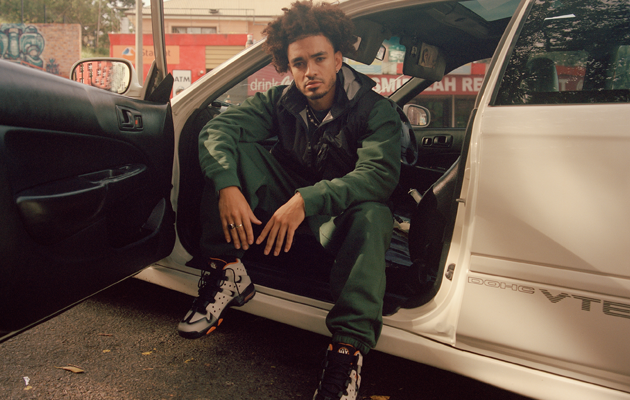 In an industry that's constantly evolving, how do you envision the future of hip-hop, and what role do you aspire to play in shaping its direction?
Hip-hop will always be the most influential, game changing genre in the world. I think it's forever going to be a giant. I heard Quincy Jones that rap in itself comes from Africa, that hit home for me. I think the future of hip hop is coming back home to Africa.
I want to continue breaking boundaries and having international features and collaborations. Being the first SA artist to collaborate with the NBA 2k23 showed me, and by effect the kids, that they can do it their way and it will be celebrated and can lead to success.
Nike Air Max Cb '94 available in-store only - Saturday, 2nd September 2023. First come, first served. Limited to one pair per customer.