Shelflife x Air Jordan
Category

Community

Date

18.10.22

Author

Jack lemkus online admin

Read Time

5 MIN
Something we are always focused on is community - and often, it means our Lemkus community - but in the South African context of sneakers, streetwear and all the intersecting creative subcultures in between; we are in this together. We are a small market, at the southernmost tip of Africa, and for various, unfair social and political histories & reasons; we can sometimes feel a little left behind in the immense global market.
Now, more than ever, we have the accessibility and credibility that many OGs might have dreamed of - and pushed for - in the early years. Paying respect to one of our most influential compadres, Shelflife, is essential to our vision for South African sneaker culture. Now, with their momentous, exclusive release of Shelflife x AJ2 low and apparel collection, the future couldn't be more ripe for the taking; we chatted to Shelflife founder & creative director, Nick Herbert, about this moment for South Africa.
Shelflife opened its doors in 2006, and for Nick, it was an extension of his distribution of Montana spray paint specific for graffiti artists and writers. As an exclusive stockist, Nick knew he could pay the rent with the demand for Montana within his community - and start seeding something slowly, to what Shelflife is today; a mecca of importing & distribution, punctuated by both originality and collaboration for the scene in South Africa. Back then, Shelflife started off small - and a year into opening, they were approached by Nike - a moment that altered the store's trajectory forever. Reminiscing on this, Nick says, "We started off with Air Force 1s, that was our first style, and only three pairs. We did a whole launch with them, the Shin Tanaka paper sneaker show, and we had an amazing turnout - and it was the first time that a lifestyle footwear range had been marketed in South Africa. Before then no one had done it, and so we started to build our relationship with Nike from that moment." That was 16 years ago, a long time ago in a word of ceaseless trends, but Shelflife continued to drive forward with the kind of grit and endurance unmatched in the country; "The first five or six years were really difficult - we struggled to pay rent and even salaries - so it wasn't an overnight success, but the whole time we maintained a very strict composure. We made sure every launch was done to the best of our ability, and that we spoke and educated within the local market and that's always been very important to us. That's how we ended up with a lot of the accounts that we have today; it's an incredible balance between telling our story and the brand story as clearly as possible. Our biggest commitment has been to the local community, local artists, and creating employment."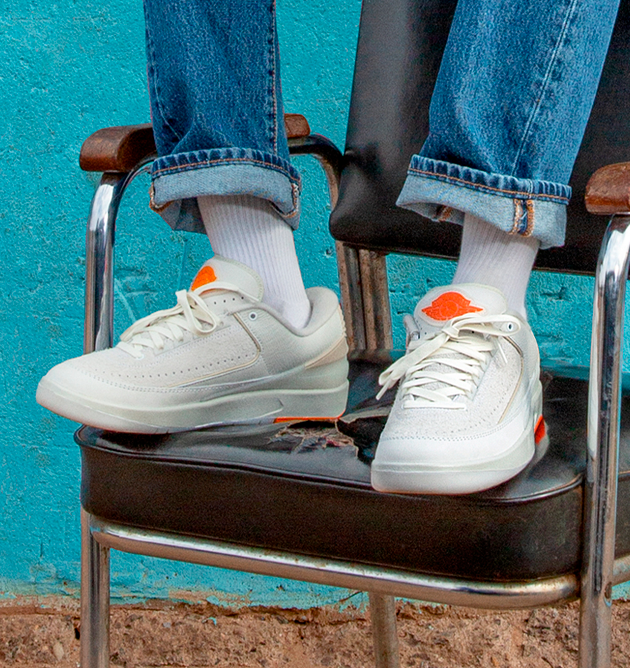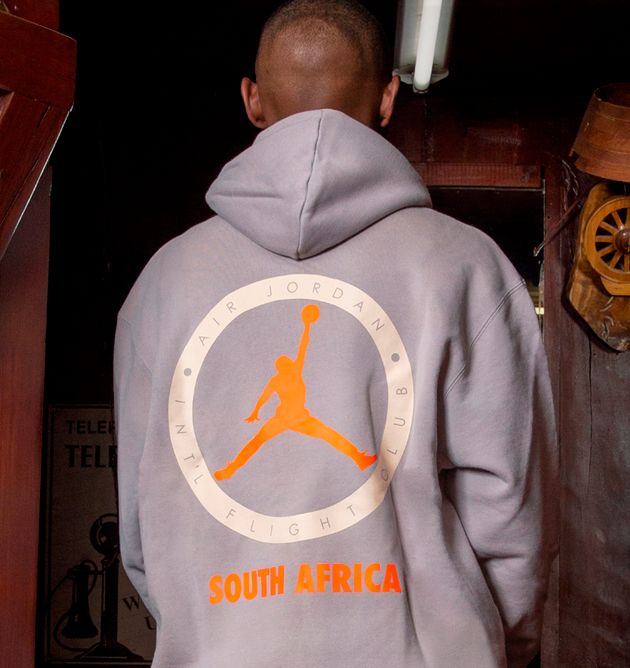 Securing product is not an easy feat; Nick explains - and most might not realise that receiving an entire catalogue of choices is just not an initial possibility. To become a leader on the continent in the way Shelflife has, is a testament to their absolute integrity; the cleanest, most secure releases, and the utmost intentionality from order to drop.
Nick says, "We got there by telling these stories before anyone else in South Africa. We started to market these products to a very specific audience, and in doing so were able to educate the South African consumer from understanding Air Maxes, and Jordans and Air Forces, as sports or performance footwear to lifestyle products. When we started, there were maybe 50 to 100 collectors in the country that understood these as a lifestyle footwear. We have kept pushing boundaries and creating innovation through this all."
Together, Shelfife and Lemkus are the only two holders of the highly coveted Nike NBHD account in the country. A 'boutique sneaker account' - Nick explains, "The name itself gives you a feeling of what this account is about. It's about community, and what surrounds you directly - it's about telling the neighbourhood story. We have always used the community around us to tell a story and leverage the position of the product within our unique, local context. Achieving a neighbourhood account is the best one can do - there are only a handful on the whole continent." When Nick got the call from Nike that Shelflife had been put forward for the anticipated Air Jordan Retro 2, it was a dream come true - "I really couldn't believe it, I didn't think it would ever happen and it was quite hard to fathom that this would be the next moment for Shelflife. One of our ex-team members reminded me that I had said in 2008 or so, that our own Jordans would be a dream come true. It's a huge moment in time for us, but also for the spotlight to be shone on South Africa for once. It shows the possibilities for the future - and that it is our time now." Regarding the Air Jordan, Nick says "There's always been a legacy, for me it's been since '93 or '94 - it's such a potent symbol for sneaker collectors. There is a massive following in Cape Town especially, it will never be a fad - it's a heritage brand here."
With Nike Global, this project is centred around underserved communities. As Nick puts it, "We've always had a culture in South Africa around Jordans, but there has never been a handshake from Jordan Global or a spotlight shone.
So alongside Detroit, Manila in the Philippines, and us in Cape Town and Johannesburg, we form the 'international flightclub' - with the community as the central focus and theme. We started to think about our direct team, and the guys who released and work with - from shooting products, to packing boxes, to having coffee every morning together - these are the people who make it happen, everyday, for us to have the kind of scene we do surrounding Shelflife. Their support and knowledge makes us special, and is the community closest to our heart. Our pack is "TEAM ONLY" - what does a team mean, and what can you achieve with others with a unified vision?"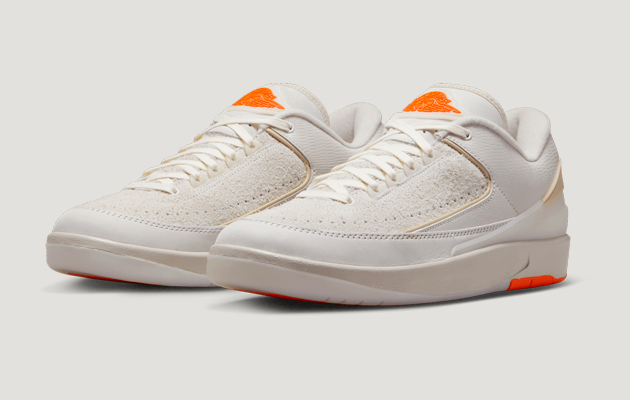 Personal motifs across the collection form the heart of Shelflife and Jordans offering; with the iconic stained glass window of the store's legacy, to the train as a carrier for graffiti and memories etched into South African kids growing up, and for the shoe; Nick wanted to opt for the cleanest Jordans, the white Jordan 2's, a classic style and shape that could act perfectly unisex for both men and women.
Able to brief Jordan directly, Nick specified hairy suede as a fabrication element - something that had never been done before on Jordan 2'sOn the colourway, Nick says, "We had to go with pops of orange. It's synonymous with Shelflife; and it's our brand colour. The inner soles are bright orange, and it features every single one of our staff's signatures on the sole - that's really powerful for me, to be able to put everyone forward like that. It reminds me of the signing after a game; a moment of winning. On the original Jordan 2, the upper consists of iguana print - and that lizard specifically is in North America, so we started to think what would happen if we brought that to South Africa? We kept the lizard print, but we changed it to the plate lizard, indeginous to the South African region. I love that our footwear is so subtle, but if you keep looking, you will find really powerful, meaningful elements that tell our story, and the story of South Africa."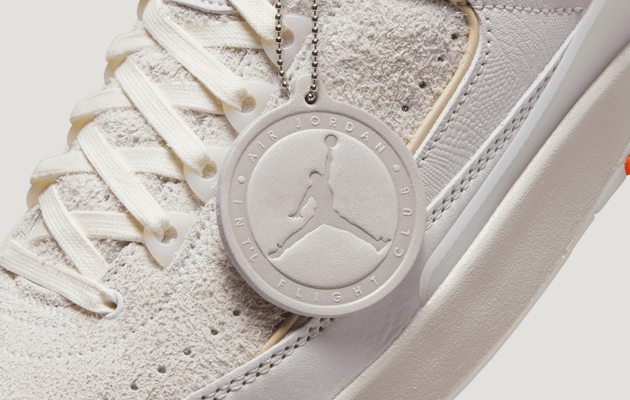 With emotions running deep, we are humbled and grateful to see our country be spotlighted in this way.
Shelflife continues to set out what the vision could become - and as they so succinctly put it with this collaboration's epitaph, "I am because we are" - we really couldn't agree more.
JHB RELEASE: 20 October, 4pm - 12am, 1 Fox St, Ferreiras Dorp, Johannesburg, 2048.
CPT RELEASE: 20 October, 4pm - 10pm, Shelflife Store, 167 Longmarket St, Cape Town CBD, 8000.
CLICK HERE for more release details on the Air Jordan 2 x Shelflife "Team Only"