Sweet-Orr & Co
Category

Community

Date

31.10.22

Author

Jack lemkus online admin

Read Time

5 MIN
In our endeavour as a sneaker and streetwear space to align with fashion - we have to be selective, yet daring, in what we envision under the umbrella of our offering. The most critical feature of streetwear is functionality - we survey accompanying acts to our world of fashion as needing to serve this purpose first, yet through the elevated design codes that have risen out of brands, locally and internationally. What then, lands more succinctly within this than work-wear?
There can be no other accomplice for us in bringing about the revival and recognition of utility work-wear than the OGs at Sweet-Orr - pioneers and shapers of this specific garment trade since 1871. This week, we welcome this heritage brand in a stand-out collaboration between our own legacy and theirs; with a tactile experience into the world of durability, integrity and reliability that work-wear remains as; garments for the people, by the people.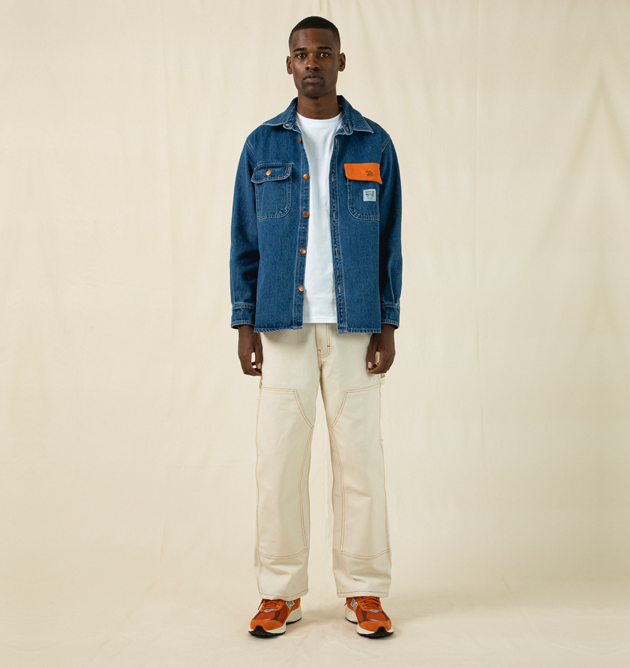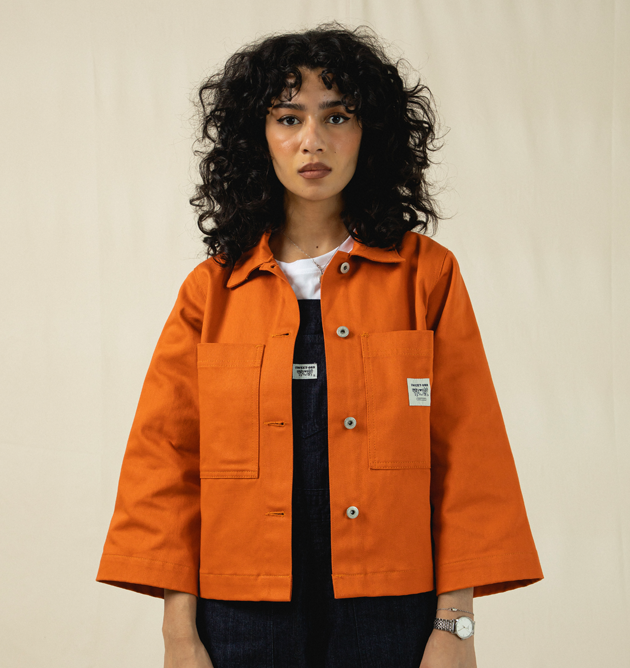 It takes a sure-sighted vision to translate a heritage company through a contemporary lens - and work-wear is one of the oldest forms of uniform that's very purpose is to be democratically comfortable. Sweet-Orr stands at the intersection of supplying some of the most demanding industries - true to its original purpose - yet, it has simultaneously amassed a cult-following of design conscious collectors.
In the early 1900s, Sweet-Orr launched its legendary Ace of Spades collection, which now retains its own legacy as a global vintage icon. Today, these garments are resold for thousands of dollars; as a testament to the timeless appeal of the classic, Americana phenomenon in fashion. It is this collection that our collaboration is forged through; an updated interpretation of the collection that cemented Sweet-Orr's position in fashion and trade. Vanessa Govender, Sweet-Orr's Product Development Head, explains why a local work-wear revival aligns with taste-makers in South Africa, "I believe one of the reasons why we are seeing a revival in workwear is because it is unapologetically blue collar. It speaks to real people in real hard working jobs. Workwear silhouettes are non restrictive and easily translates to everyday wear. The construction of workwear at its core is contrary to the current fast fashion ethos of use and discard. Consumers are conscious of the impact that they are having on the environment."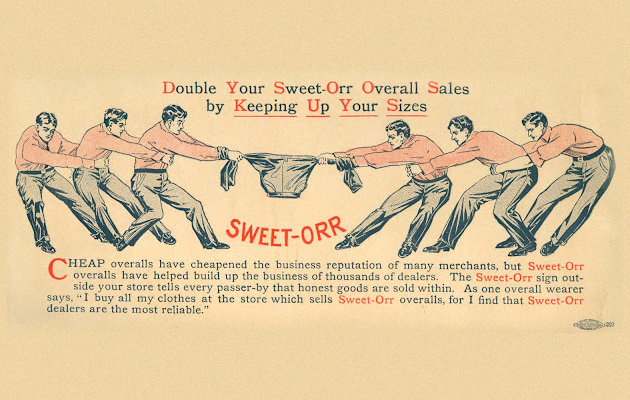 Sweet-Orr is authentically invested in expert fabrication and construction; these two tenets make up the lifeblood of their offering - in which their garments must align with strict codes for hazardous environments. This understanding is effortlessly translated into their utility fashion offering - as an antidote to the purchase & discard mentality of fast fashion.
Their garments are made in their factories right here in Cape Town; a topic we align with deeply, in thinking about how our local garment industry has changed so much. So, two purposes are being seeded in this collaboration: a revival of workwear, and recommitment to local production by the hands and expertise of South African garment-workers and artisans. Brandon White, Head of Channels, explains Sweet-Orrs vision in South Africa,
"We are one of the market-leaders in protective workwear, but running parallel to this - we are invested in the brand's legacy as the first to commercialise blue jeans, having introduced this to everyday people. Our vision is to usher in work-wear fashion as a staple feature again - although it has never really diminished, and we are doing this locally." Brandon further comments on the precise cultural position that Sweet-Orr intends to honour, "Vintage work-wear is having a moment, as is utility wear. We are seeing a big selvage-denim-workwear niche market brewing underground, the proper denim-heads, and the distinguishing factor of this subculture is the styling of work-wear with sneakers and other iconic staples of 'streetwear' - our offering of dungarees, carpenter shorts, and expertly constructed jackets to name a few, are timeless reflections of the original place from where this style came from. Denim has an incredible story as a textile that lives in almost everyone's wardrobe, but we also work across different interpretations of cotton."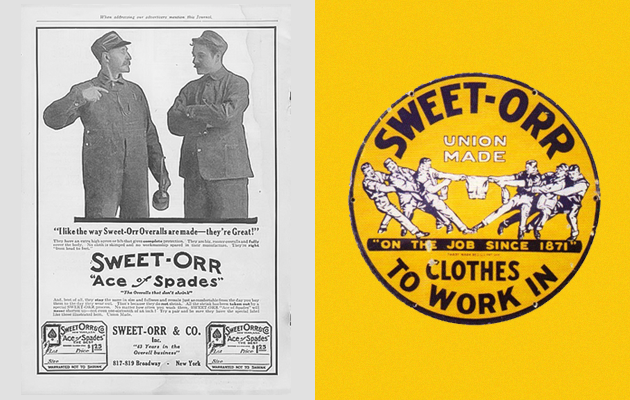 It's not everyday that we witness another brand operating in South Africa since the 1930s, shift itself firmly into the 21st century. With Sweet-Orr, we at Lemkus are in good company -
each of us committed to being a vehicle for community and creative expression. Opening as a flagship store in our Exchange Building; we urge our community to come through & be a part of this collaborative journey.
The Sweet-Orr & Co. flagship store officially opens on the 2nd Floor of the Lemkus Exchange Building on Thursday, 3rd November 2022. Available online on lemkus.com from 20:30 on Thursday, 3rd November 2022.