WE ARE BROKE: INSERTCOINZ
Category

Community

Date

19.07.22

Author

Jack lemkus online admin

Read Time

5 MIN
If you've been anywhere near the creative scene in Cape Town for the last few years, you'll know that BROKE have been dominating - from launching their fully-fledged streetwear label, to building other arms of their vision from music and events alongside incredible campaigns and editorials - just recently, they caught the attention of Vogue Italia, as lensed by photographer Kent Andreasen.
Self-described as a family, the BROKE community is huge; with a following and support through the country, and internationally. We have been lucky enough to have them as part of the Lemkus family for our Stockroom Show - and now, we are proud to announce ourselves as full-time stockists of the brand. BROKE has many members and affiliates - and its impact on youth culture has been emerging for some time, with no end in sight as they continue to inspire the dreams of the youth - there is so much to come. We caught up with the core members to chat about everyone's roles and driving their vision to its greatest heights.
Sindiso is the older brother and deputy of the BROKE family- playing the part of peace-maker, a critical role when your family is big and made up of powerful people. Keeping everything running smoothly allows everyone to thrive in their roles, and through his alter-ego as Insertcoinz - you'll soon be hearing his debut album, as Sindiso grows into his music career under BROKE's in-house production arm, SpaceSounds. Watch this space.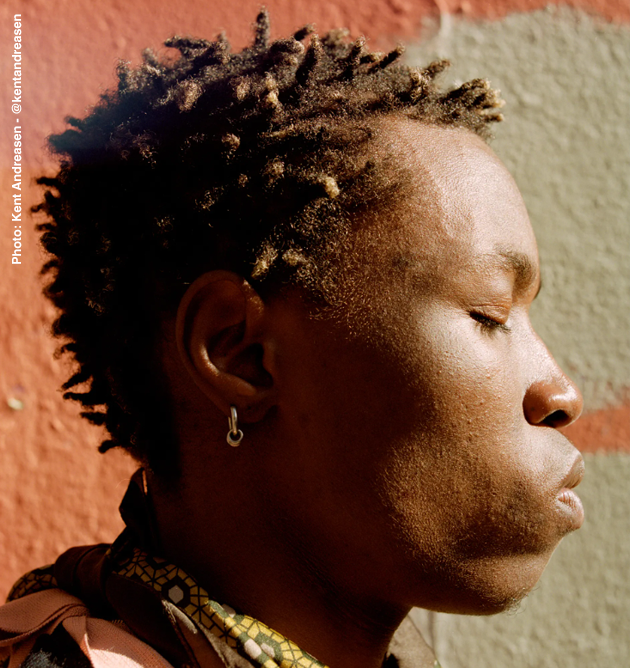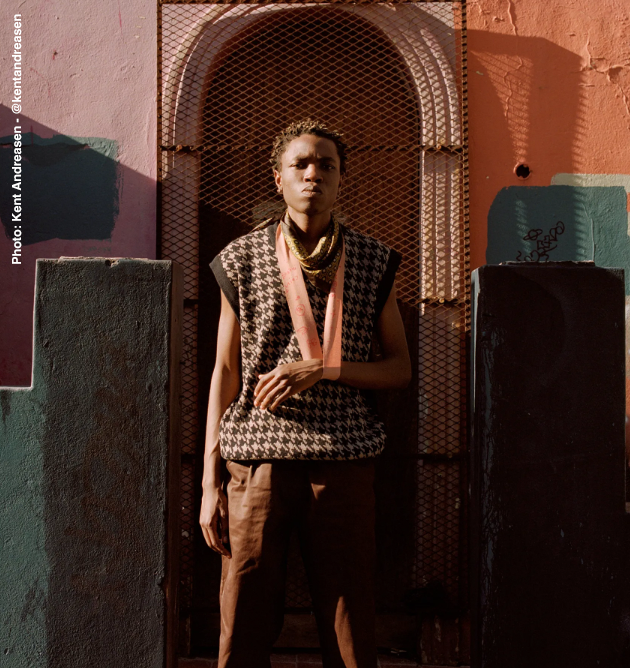 Your full name and nickname?
Sindiso Tshuma, and my nickname's Insertcoinz, Coinz and Zü.
If Broke is a family, what is your role in it? I am the deputy, older brother. I make sure serious affairs are brought up for discussion and resolved. I follow up on issues so I know we are on track and that the flow is flowing.
What are your thoughts on the culture right now in South Africa? There are a lot of movements happening in the arts scene and it's beautiful to watch and be a part of it. I am really happy and rooting for everyone to win as that does not only grow and add value to our scene but it also opens up opportunities for others to take part and have their contributions in this street culture thing of ours.
What are you listening to, what are you wearing, and what are you watching in 2022? I listen to a shit ton of music, and consider myself very genre fluid. I love good music, and as of late I have been listening to alot of my music as I am in the completion stages of my debut album (another conversation for another day). I am wearing a lot of streetwear/daily wear like BROKE, Leaf Apparel, Stussy, Arcteryx, Carhartt and many other brands. I have been bingeing on a lot of Seinfeld and biographical documentaries, although I am more into audio and than visual.
What is your personal vision for your life right now?
I really want to be able to express myself artistically with no limitations whatsoever and I would love for my work to extend beyond my imagination. I see myself mentoring and assisting kids who are disadvantaged navigate their way in the creative space. I just hope my journey inspires all sorts of people.
What is your collective vision for BROKE'S legacy? BROKE is for the people and we would love for the movement and brand to build a solid foundation that is accommodative and inclusive.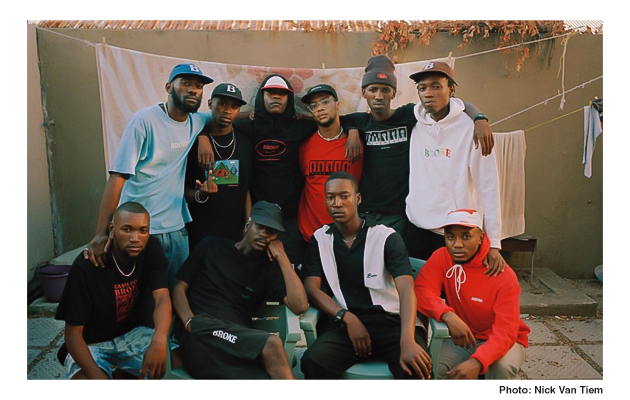 What does the BROKE family mean to you?
These are my brothers, housemates, these guys know me at my lowest, they know me at my weakest, they know me at my strongest, they know my real life. But yeah, we are navigating this life thing together, we are growing together. It's somewhat a special thing that we got going on, that's for sure.
The all new Broke Collection drops in-store at The Stockroom, 2nd Floor, Lemkus Exchange Building at 17:00 and online on lemkus.com at 20:00 on Saturday, 30th July 2022.