WE ARE BROKE: ORIGINAL KAAPSTAD PANTSULA
Category

Community

Date

19.07.22

Author

Jack lemkus online admin

Read Time

5 MIN
If you've been anywhere near the creative scene in Cape Town for the last few years, you'll know that BROKE have been dominating - from launching their fully-fledged streetwear label, to building other arms of their vision from music and events alongside incredible campaigns and editorials - just recently, they caught the attention of Vogue Italia, as lensed by photographer Kent Andreasen.
Self-described as a family, the BROKE community is huge; with a following and support through the country, and internationally. We have been lucky enough to have them as part of the Lemkus family for our Stockroom Show - and now, we are proud to announce ourselves as full-time stockists of the brand. BROKE has many members and affiliates - and its impact on youth culture has been emerging for some time, with no end in sight as they continue to inspire the dreams of the youth - there is so much to come. We caught up with the core members, headed by their fearless leader Andile AKA Ace - although this hierarchy is a circle, with everyone's roles driving their vision to its greatest heights.
Andile is the founding father of Broke - the head of the family. Born out of his love for thrifting on Grand Parade, the idea for Broke started out as a way to differentiate himself and his homies out and about in town; taking notes from other founding fathers like RZA of Wu-Tang - running things as a crew requires a peaceful nature and foresight. Ace yields these two powers with effortless precision, and is responsible for keeping BROKE a name on everyone's lips. Dedicated to helping South African youth realise their dreams - Ace is growing more and more in his role as creative director, pushing the design language of the label into unchartered territories.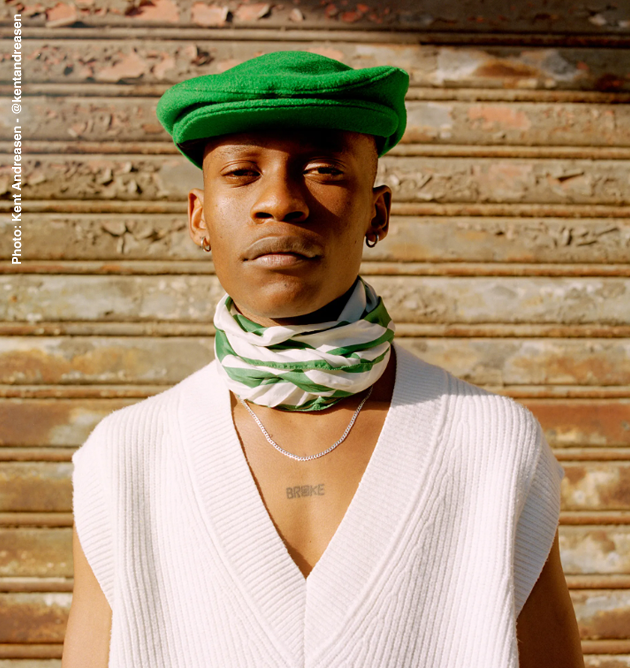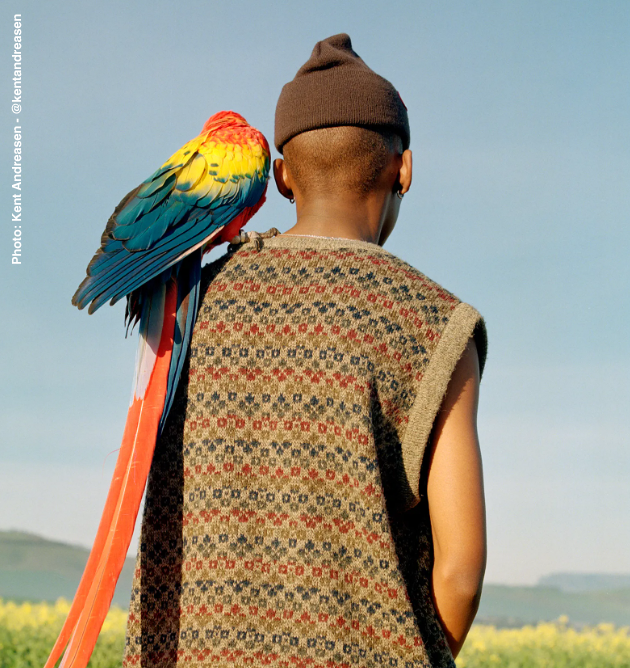 Your full name and nickname?
My name is Andile Dlamini, infamously known as Ace or Originalkaapstaadpantsula.
If Broke is a family, what is your role in it? BROKE is a family made up of childhood friends, cousins and brothers. I play the role of the Creative Director and Head of design for the brand. My role is to translate or rather communicate the evolving story of the brand through the clothes and navigate its broader vision.
What are your thoughts on the culture right now in South Africa? This is a tricky one as I can't say much for other cities besides my city, the Mother city! I can see the culture is bubbling and definitely growing as we see more young people occupying the space and coming into the scene which is definitely pumping new and vibrant energy to the city.
What are you listening to, what are you wearing, and what are you watching in 2022? I'm currently listening to different genres; it's always based on how I'm feeling at the time. I listen to a lot of kwaito ,old school hip hop, umbhaqanga, but more than anything, I'm listening to our runway song produced in-house by our music geniuses at SpaceSounds. I'm wearing a lot of tech wear to get me through these cold days. You'll find me in Arcteryx, Stone Island, The North Face and of course the best of the best BROKE. I've been watching a lot of classic movies like Scarface, Boyz in the Hood, Fight Club, Trainspotting, and I've recently started rewatching my all time favourite "How To Make It In America"…my style is influenced a lot by the past and the current; the pantsula subculture being one of the heaviest influences alongside a European lifestyle.
What is your personal vision for your life right now?
My personal vision for my life, I just wanna grow as an individual, learn more and teach more. I want to use my influence to inspire the youth to hunt their dreams.
What is your collective vision for BROKE'S legacy? Our collective vision for BROKE's legacy is to never stop growing, never stop inspiring but above all never stop creating a platform for those like us. The vision is definitely to take the movement globally and tell the story to the rest of the world.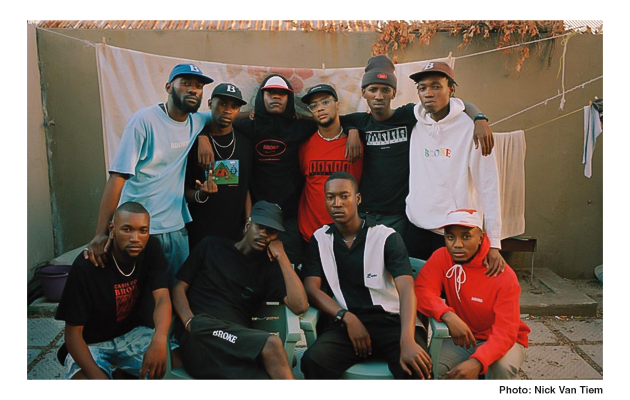 What does the BROKE family mean to you?
For me, The BROKE family means everything. I am not from Cape Town, I don't have any family here Besides Anele (my brother before me ) & my cousin Sindiso (Insertcoinz); that's my only family in Cape Town; so the BROKE family is an extension of that. it's a brotherhood …it means having someone to count on, and it means having someone to guide and advise you and as much as we might fight and have our differences,I wouldn't have it any other way. BROKE means everything to me…to live and die BROKE.
The all new Broke Collection drops in-store at The Stockroom, 2nd Floor, Lemkus Exchange Building at 17:00 and online on lemkus.com at 20:00 on Saturday, 30th July 2022.