Welcoming Deluxe Coffeeworks
Category

Community

Date

22.03.22

Author

Calhoun matthews

Read Time
At Lemkus, the details are critical for us - and this goes for the smallest stitch on a sneaker, to the elements experienced by our community when they visit us. We are really passionate about breathing more life into our little corner of the city at The Exchange Building, and maybe this is our nostalgic belief that cities are meant to be bustling with people and energy.
With our Stockroom residents, monthly events and just general good vibes, we certainly feel on the way to achieving this - but there is one thing we can all agree on - and that is the necessity for exceptional coffee, which could only serve to enhance the Lemkus experience. Cape Town is a coffee capital in Africa - boasting the single largest number of independent roasters in South Africa. We are known as a city in which flavourful, expertly crafted coffee is prized - and we know for certain that the Deluxe Coffeeworks crew are an inimitable part of this rising coffee landscape and culture. It is with this respect and admiration from our side that we welcome Deluxe as collaborators of the Lemkus family, with a special setup in the foyer of the Exchange Building launching at the end of March 2022.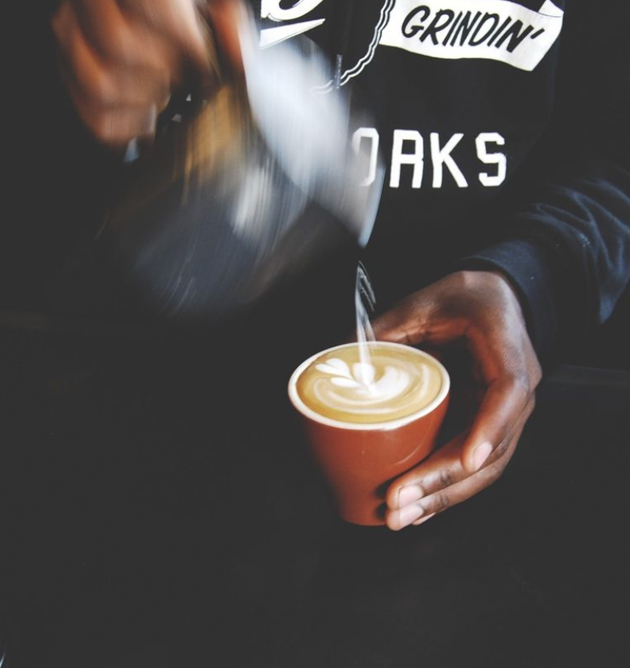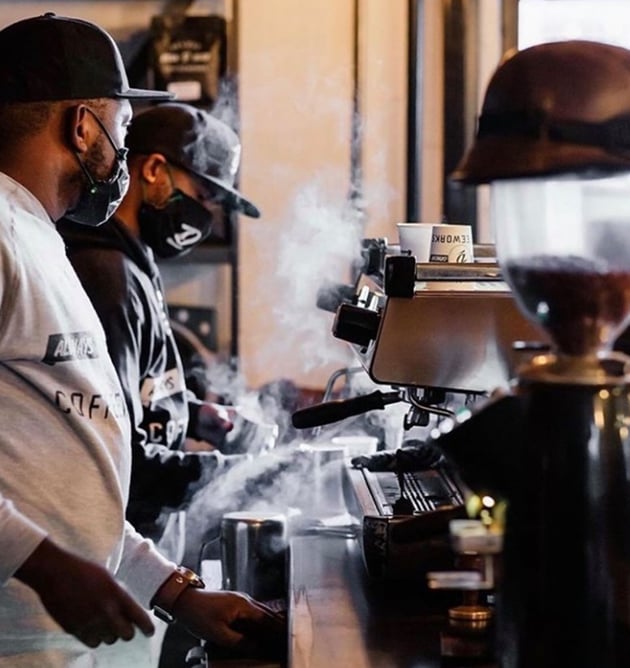 As any good quests should begin, Deluxe was forged over beers between friends Carl Wessel and Judd Nicolay in 2009. Judd learned to wield his barista-expertise in his home city of Wellington, New Zealand, and sought to transfer this knowledge to our city. Beginning as a backyard roaster, Deluxe has gone on to serve both the local and global passion for coffee, a key start of almost everyone's day.
Coffee is a kind of alchemy, a delicate balance that starts with the integrity of the green coffee, then transformed through the considered process' of roasting, grinding and brewing. It is a craft, truly - and Deluxe seeks to preserve the techniques required to keep this tradition as perfected as can be. Their offering is one you know you can trust - there is never a bad brew, or a weak cup served under the Deluxe moniker. Deluxe also convey their own style - translating the art of coffee into an effortlessly classic environment as seen in their stores and branding, a call to broaden their community that includes self professed misfits - it's the beverage with an edge, the world over, and the Deluxe crew continue to lead the charge with their motto, Always' Grindin'.
Their House Blend has taken Cape Town by storm in the last decade - a blend of Guatemalan, Brazilian and Ethiopian coffee, perfectly ground and brewed by their front-of-house teams at their Buitenkant, Church, Kloof, Bokaap and Stellenbosch locations.
What makes the Deluxe story so potent is that it's a family-style adventure, and although growing in scale, every person within the space is geared towards a vision for coffee and connection. It's coffee with a punk attitude - in which freedom of expression and penchant for taste are weaved together to hold down a beloved tradition, imperative for a life worth living. We know our community will be better for it - an excellent coffee and wander through our Stockroom spaces and Lemkus store.
Deluxe Coffeeworks launching 28.03.22 - 28 St Georges Mall, Ground Floor, Lemkus Exchange Building.