Welcoming Orphan Street
Category

Community

Date

25.02.22

Author

Calhoun matthews

Read Time

5 MIN
It is widely debated in the world whether streetwear has been able to maintain its subculture status as its adoption by mainstream fashion continues to accelerate. Perhaps one of the strengths of our "emerging market" is that we still have a direct connection to the provenance of streetwear in Cape Town, and South Africa at large - and thus our streetwear scene is intrinsically linked to the subcultural values upheld by designers and creators. This is evident today, nearly 20 years after Anthony Smith launched his brand 2bop, which many regard as the foundation upon which our local scene was built.
Our intention with The Stockroom has been to tend the flame lit all those years ago, providing a tangible home for collaboration and connection through a shared, local vision for streetwear. In this regard, welcoming The Orphan Street Clothing Shop family to the 2nd floor is hugely exciting; with Mathew and Molly Kieser's respective brands Sol-Sol and Maylee that for the past few years, have sought to nurture both masculine and feminine needs of our community for exceptional, home-grown aesthetic expression. We chatted to the team consisting of Mathew and Molly Kieser, and the respective brand designers Reagan Paulsen and Megan Woolley, on some of their insights for local streetwear, design principles and collaboration.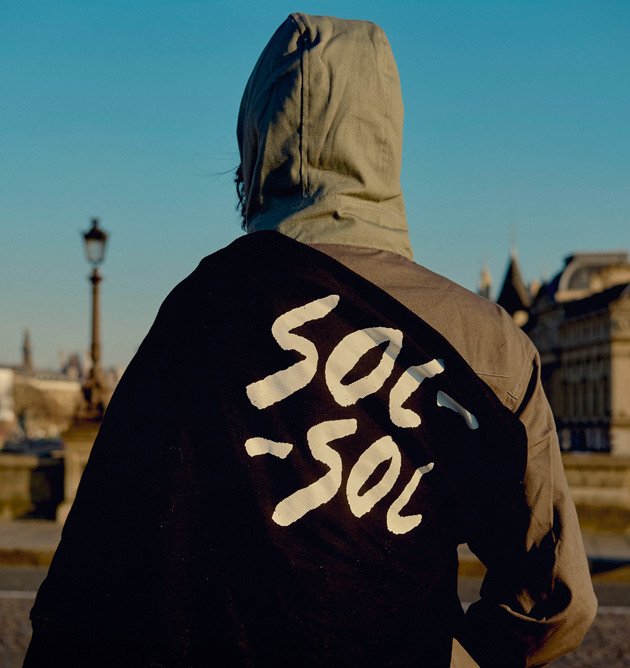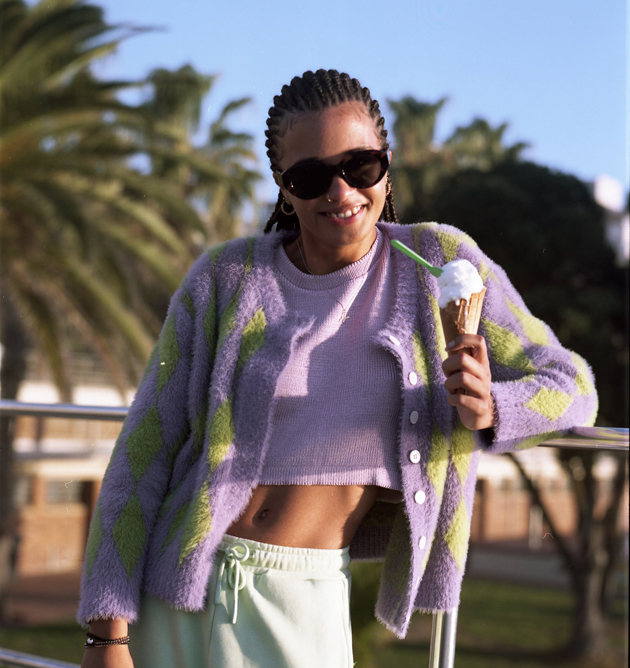 "I had always wanted to launch a brand and tried it with a small t-shirt label when I was around 20, it was really fun and I learnt a lot but unfortunately learned the hard way through some success and some failures. I lost all my money and started working in retail for some of South Africa's bigger brands and retailers. It then got to a point where I felt like I was ready to start again.
Sol-Sol Started off as a Tumblr blog page started by my brother Jared and Carl while they were living in Seoul. I was ready to launch my first collection and was messing around with names and one night we were all together and decided to launch it alongside the blog and have the same name that could one day have a bunch of different facets." says Mathew on the grass-roots origin of Sol-Sol. Having come out of an era in which Mathew coveted strictly Norse Projects and Supreme, Sol-Sol is identified through its balance between understated outerwear and bolder graphic tees; with the brand's signature typographic scrawled in the style of tagging - an OG pastime for many in the 2000s (if you know, you know.)
Before opening their flagship store Orphan Street Clothing Shop, Sol-Sol and Maylee were original residents of Corner Store in Woodstock - a community-based store hyped around each brand's latest drops, and the social and cultural nexus point for streetwear in Cape Town. The idea for the move from Corner Store to OSCS was a South African streetwear and fashion store where customers could browse a rail filled with both top South African and international designers showcasing brands like Wanda Le Photo next to A-Cold-Wall, next to Lukhanyo Mdingi, next to 032C; bridging the notions we have about local and international fashion being opposing or distinct, rather than deeply interconnected.
In terms of Sol-Sol's consistent output of collections, Reagan Paulsen says; "The design principles are instilled by underground influences like surf & skate culture with a twist of the modern man. Sol Sol has outlasted numerous trends while focusing on limited runs, basic wardrobe staples. In our latest developments, we've implemented a tech style incorporating the use of unfamiliar fabrics Sol Sol has never used before. This fell under research development, and the intrinsic curiosity we pursue in enhancing product development. We are forever focusing on a suitable fit for all individuals, with construction and fabrication being at the forefront of our design identity.''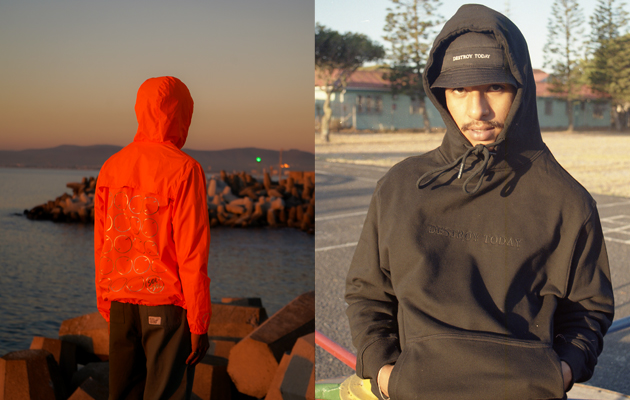 An aligned value we shared with the OSCS team is the integration between local and international design, prioritizing the ability to offer our community the latest drops from abroad, while fostering a passion and commitment to local brands. We believe the two can work synchronistic to each other, and on this Reagan says; "Hanging around Cape Town and cruising around the streets seeing different people and places is all great for inspiration. I love the manufacturing process; it's important to me that things are made well and made to last, and that the people making them understand the garments they are making.
Around 90% of our production is made in South Africa, and manufacturing here is an important system regarding economic growth within our own country and supporting our local businesses. We have found that beyond that, local manufacturing is about gaining a lifelong connection and friendship with one another, and supporting the heritage we have here in the garment industry. With that being said, we live in an interconnected, digital age - and the influences from around the world are also important, particularly when translated through our own design lens"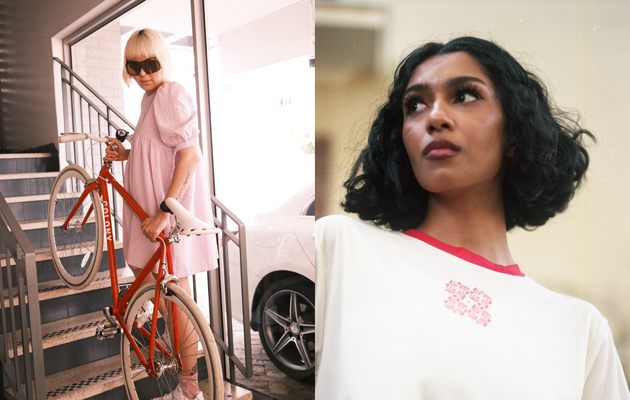 Maylee was born out of Molly's desire for feminine-centric representation in local streetwear, on this she says, "I would always buy something and think; 'I love this but I just wish the length was a little longer or shorter or it was a little slimmer here and then wider over there'. I also just wanted to make something fun, everything became very monotone and minimal (which I do love) and I wanted to see more colour and prints and just have a project to have fun with." For Megan, her focus for Maylee is on inclusivity and clothing as a joyful expression that references iconic streetwear silhouettes.
Each capsule denotes playful colours and textures, and co-creation within their community is a priority; incorporating inclusivity on their signature pieces with sizing and enhancing construction details for a better fit. It is this focus across the Orphan Street brands that have made them a consistent and reliable source of streetwear. Megan offers insight on local production; "Producing locally is something I see more as an opportunity, than I like to label as a 'responsibility.' We are privileged to collaborate with the small teams of local craftsmen and womxn (that we outsource) who handcraft our brands' garments, at a standard that allows us to collectively be recognized amongst the international brands that we stock."
Having missed their own space to curate looks, showcase products tangible and actually engage with people - the OSC space will be ever evolving with collections and seasons at Lemkus/The Stock Room, in which growth in our pocket of the city can continue to take root. We are grateful for the ever-evolving mindset of collaboration between varying people across our city. - OSCS launches at The Stock Room on Thursday, 3rd March '22 and online on LEMKUS.COM - Friday, 4th March '22.