Lemkus Online Raffle System
Category

Releases

Date

13.09.21

Author

Jack lemkus online admin

Read Time

3 MIN
We've created a new online raffle system in order for us to release sneakers online. Below are a few steps to follow to make sure your entry is valid.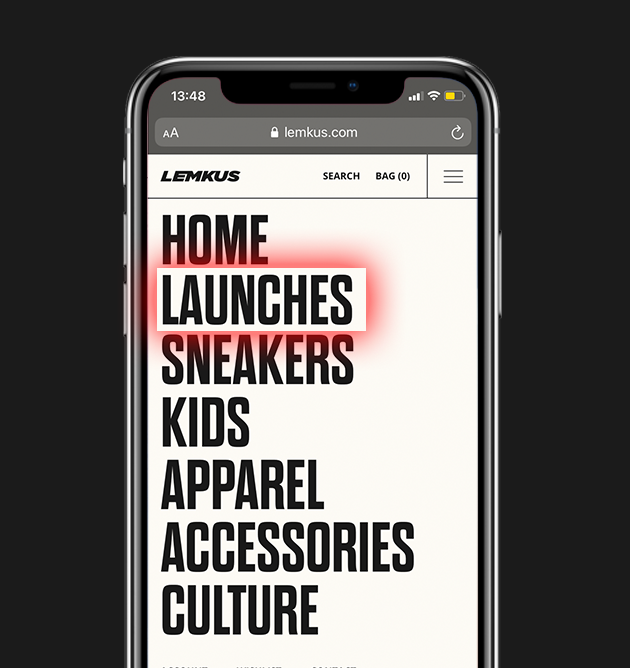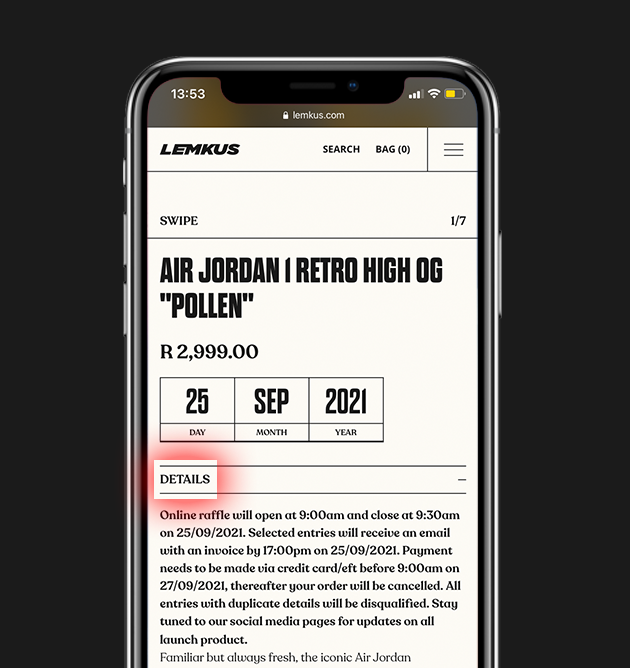 1. Create an account on LEMKUS.COM and follow @lemkus_ on Instagram. If you created an account on our old website make sure you create a new account as the old account login details will not work.
2. All releases can be found on the new Lemkus "LAUNCHES" page.
3. Raffle is open to anyone based in South Africa.
4. Online raffles will open on the day of release at a certain time and for a certain time period. Details for the online raffle time and period can be found under the "Details" tab of the product.
5. Release dates and release mechanisms are subject to change at any time without notice.
6. All entries with duplicate details will be disqualified. This includes banking details, delivery information or contact details. If two or more entrants have the same banking details, delivery information or contact details, all these entrants will be disqualified.
7. Once the raffle for a selected product is closed, all successful entrants will be sent an invoice by 17:00 on the same day of the launch.
8. Payment must be made via credit card/eft by 09:00am the next day. If payment has not been made, your order will be cancelled.
9. Any orders placed online for releases that has not been verified through the raffle system will be cancelled. (Including orders placed before the release date).
10. Orders that are placed online that were meant to be an in-store release will also be canceled.
11. No refunds or exchanges will be accepted on products that has been purchased via the Lemkus online raffle.
12. Make sure you bring your ID/Passport to the store if you have selected the "Collect in-store" option. Only raffle winners will be able to collect in-store.
13. Lemkus has the final say in all sales.