Obscure Archives | Keith Vlahakis
Category

Community

Date

20.11.21

Author

Calhoun matthews

Read Time

5 MIN
For our latest instalment of Obscure Archives, we decided to mix things up a bit. This series was born out of our desire to learn more about the crazy sneaker collections that lurk in the city, and the creative faces behind them – and we have been thoroughly impressed, if not a bit envious, to discover some of the most OG silhouettes, colourways and collabs that exist right here in Cape Town.
With that being said, the culture around sneakers would not exist without their powerful, parallel relationships with art, music, sport and fashion; and this is perfectly encapsulated by another form of collecting – that of objects. We knew we had to call in someone who embodies this curating and collecting skill like no other; illustrator and street artist, Keith Vlahakis. What started as a plan to interview him, became an afternoon spent at Downtown Ramen, engaging in one of the most thrilling and reflective conversations around culture, community – and the grip that pop-culture, hip-hop and rap has had on fashion since the 1980s. Keith is a reservoir of wisdom and niche references around the culture that has been woven together by all these threads, and his passion for all the details that go into the most era-defining pop cultural moments is worthy of its own podcast episode – so much so that his own story is tempered by one such moment, which is further elaborated in the interview – all we can say is, imagine being a die-hard NBA fan and then you grow up to collaborate with the Toronto Raptors, in the midst of their heroes-journey from low-ranking to superstars? Keith is that homie who made that happen for himself – and who is really, just about to begin his life's-work and legacy. Keith is a lesson to us all to dream bigger, do better and life will reward your efforts.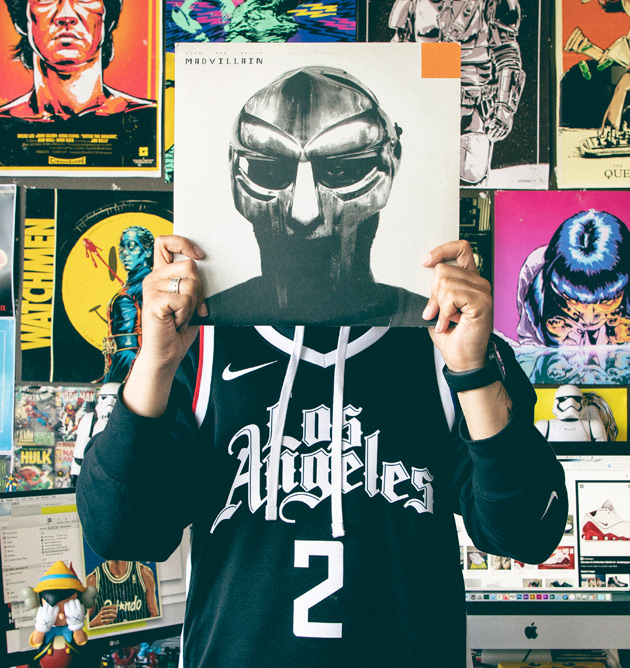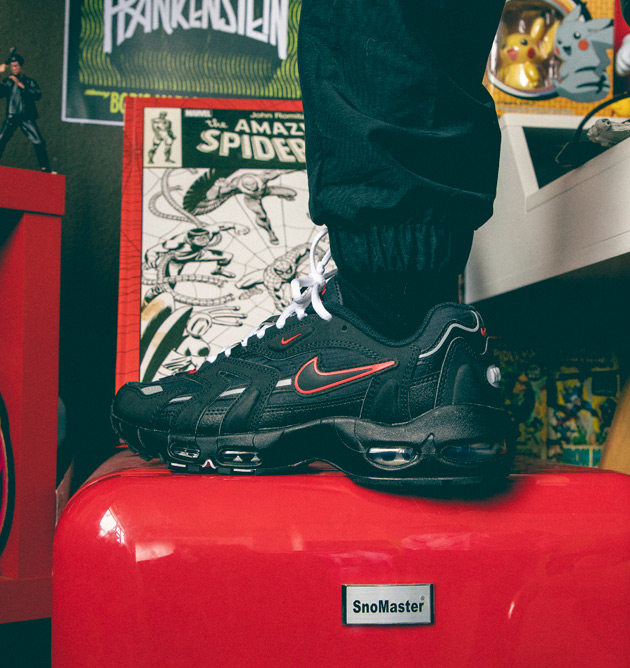 Could you describe what you do?
I am a street artist, pop artist, illustrator and letterer. The bulk of my creative work is designing custom, hand crafted typographic solutions for brands. Anything ranging from Film logo title design, streetwear apparel logos to large scale typographic murals. I'm obsessed with letterforms and their place in visual culture and communication. Besides the hand crafted typography and mural work I also create pop art and comic illustrations, inspired by my love for all forms of popular and mass culture.
What has been the highlight of your career so far? 
I'm grateful for each and every big opportunity that has come my way , it's hard to choose, but the biggest highlight is the work I did for the Toronto Raptors and the NBA during the 2019 NBA playoffs. I got to document the highlights of Raptors MVP Kawhi Leonard through my "lettering".
The project was based on the first ever game 7 buzzer beater winning shot in NBA history. It was April 2019, the Eastern conference finals, two teams tied at 90 points with 4 seconds on the clock, Kawhi hit a 15 foot buzzer beater winning shot in Philadelphia against the 76ers and sent the sports world into hysteria. The moment was termed "The Shot heard around the World" . The lettering I designed was also shown at the ring ceremony on the Jumbotron after the raptors won the NBA championship that year against the Golden State Warriors, Making them the first non-American team to ever win the NBA Championship. This job propelled my design career overseas and was a huge milestone. Forever Grateful.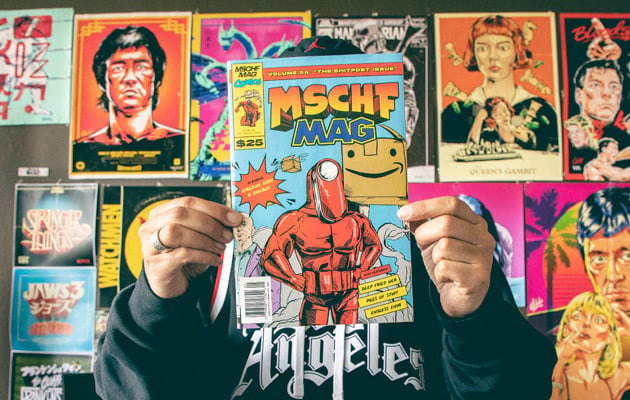 Who are your favourite local creatives / artists / makers at the moment? What is your 2022 vision creatively and personally?
There are so many dope creatives out there at the moment, my local favourites as far as illustrators/ artists are Karabo poppy, the Mystery Fun Club, Mpumelelo Bhengu. Streetwear brands are Art Club and Friends and Hempt_sa , Music/ beat-making is @lil_miss_beats and DJ Gremlin, on the photography and cinema side I'd say @_js_one, @alexsmitography, @_celestejacobs and @thesearethestreets.
For 2022 my vision is to expand and acquire more international clients, I've built a decent amount of working relationships in New York over the past two years and I want to continue to expand/ develop those relationships and do bigger/grandiose projects in NYC. A time square billboard would be amazing.
Locally my main goal is to collaborate with a sportswear / streetwear brand. The gears are already in motion and it's all about trusting the process. Personally my goal is to have another solo exhibition in Jan/Feb 2022. Long term health and fitness wise I'm aiming to attempt at breaking the world pull up record. I started doing 100 pull ups every day during lockdown and it changed my life physically and mentally. The Guinness world record is 4321 pull ups in 24 hours. I've been training hard and will definitely be attempting my goal in 2022.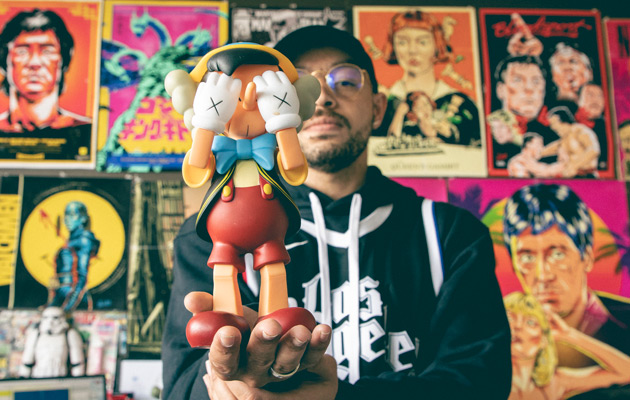 Keith's commentary on his objects:
The first object on the list is my 2014 Supreme baseball bat . It's a Supreme x Mizuno collaboration. I'm a huge fan of both Supreme and Mizuno, I love baseball and this item is also perfect for self-defence. I nicknamed my bat "Lucille" , if you are a fan of the comic book and TV show "The Walking Dead" - you'll get the reference.
The MF DOOM vinyl , madvillainy (2004) One of the top hip hop / abstract rap albums of all time. I found this double LP a few years ago and it's one of my most prized possessions. This is a collaborative album by Stones Throw records between Madlib and MF DOOM. It's a cult classic, when released it re-established what hip hop is and changed the game. Lyrically and beat wise. DOOM is heavily inspired by comic books and being a comic nerd, I relate to his wayward and enigmatic way of storytelling through rhymes. RIP MF DOOM one of the greatest rappers to ever touch a microphone. In the words of Mos Def, DOOM is your favourite rappers', favourite rapper.
MSCHF MAG 5, this is my debut comic book. My first 10 page illustrated comic book inspired by MAD magazine and 90s Comic books in general. It is an audacious illustrated commentary on the world of hype culture and consumerism. Introducing "The Adventures of Dash and Amazon Side Box", it was released this October through Brooklyn based Art collective - MSCHF. They are the team behind many infamous viral collaborations, including the sliced up Damien Hirst dots, the little Nas X Satan Nike air max and recently they sold an original Andy Warhol in a prank-esque auction campaign for $250 (it was mixed in with 999 fakes). It's my first ten page comic book and A dream come true for it to have been released in New York through MSCHF, and it has already sold out.
The air max 96 II black. This is one of my latest sneaker acquisitions from lemkus. A highly slept on sneaker. I'm not a huge fan of over hyped kicks, and this pair is straight fire . No need to line up and be stressed by raffles. It's the 25th anniversary of the Nike Air Max 96. I remember seeing people wearing them in 96 but I couldn't purchase them. I'm basically getting all the kicks I couldn't get as a kid. The black and red combo is subtle and gives me a London garage/grime music vibe. It looks and feels like night time. My new favorite joints.
The Kaws x Pinnochio Disney vinyl toy from 2010, is a figure by Kaws aka Brian Donnelly who has been a huge inspiration to me as an artist. I was very fortunate to acquire this unique piece a few years ago through my brother and a dealership in Japan . It's one of Kaws first Toys that he created and one of my main grails. The Kaws x Pinnochio is now priced at USD $8999 on Stock X.